NDY know that a culture that fully embraces individual difference makes sense.
It is our goal to ensure our workforce reflects the diversity of the clients and communities that we serve. We embrace the differences that make each of our employees unique and recognise that this individuality is the key to helping us to remain innovative and successful.
Building an inclusive culture that is aligned to the principles of how we work ensures we focus on the wellbeing of our customers and colleagues.
Our diversity and inclusion policy and strategy aims to:
Drive and improve business efficiency and results
Ensure organisational sustainability and ignite growth; and
Enhance our reputation as an employer of choice to be able attract, retain and engage a diverse high performing team.
At NDY there's room for you to be your authentic self so you can live to your full potential.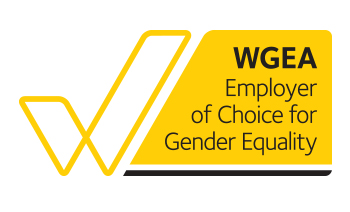 Reconciliation Action Plan
Our vision for reconciliation is a unified Australia where Aboriginal and Torres Strait Islander peoples can fully realise their right to self-determination through equal and equitable access to opportunities to thrive. An Australia where everyone, our neighbours, colleagues, friends and family, take on a responsibility to achieve equality and social and economic wellbeing for all.
Pride
We are committed to cultivating a safe and inclusive workplace for LGBTQIA+ employees to ensure that people feel safe regardless of their sexual orientation or gender identity.
Annually celebrating Pride month and Wear it Purple Day
Providing staff with an opportunity to connect with other LGBTQIA+ colleagues via the NDY Pride Network and Tetra Pride ERG
Running annual Inclusion & Engagement Surveys to gather feedback on how we can continue to improve the experience of working at NDY for our LGBTQIA+ colleagues
Gender Equality
Hiring women has never been about tokenism for us.  It's been about finding the right people for the right roles, and making sure the women who work for us have the support and encouragement to reach their full potential. To do that, we've got a whole range of great initiatives in place.
Our mentoring, leadership development and networking programs continue to provide fantastic opportunities for women in the business, such as the NDY Connecting Women network, Tetra-Tech's Professional Women's Network. We conduct regular pay equity reviews, to ensure that our female staff are being paid the same as their male co-workers for work of equal value.