Blockchain technology, surprisingly, could have a vast impact on the whole life cycle of a project from inception and concept into construction and throughout the operation of the built asset.
Blockchain infrastructure design & implementation
Blockchain can be offered as both platform (PaaS) and infrastructure as a service (IaaS) models.
Figure 1: Blockchain infrastructure breakdown (What is blockchain infrastructure?, 2022)
Under the IaaS model, blockchain establishes and provides direct infrastructure access to customers — for example, by operating data centres, building security features, and maintaining servers. A blockchain infrastructure PaaS provider would coordinate and maintain access to those amenities while also developing the code to build on them, the platform to access them, development tools, metrics and analytics, container services and community support.
The utility that this provides clients is the opportunity to enable new base business and operating models, and explore more innovative ways to make use of current and future data centre and network equipment spaces along with their built infrastructures to maximise value in all sectors at various levels of operation. In fact, blockchain and its characteristics can provide numerous advantages to businesses whether they're using a public blockchain network or private or permissioned blockchain-based applications.
Figure 2: Benefits of Blockchain to Business
Project smart contracts
The interest in blockchain with various stakeholders within the construction industry is increasing and is currently primarily focussed on the ability to create, verify and audit contracts in real-time between companies anywhere in the world without third-party authentication through smart contracts.  A smart contract is an automatic self-executing contract between the commissioner and the construction worker(s) and/or company(ies) providing the services or goods where the identity of the parties can be assured. Typically this would be done with a workflow process that allows verification at every step in the process.
In a full blockchain smart contract workflow, automated payment blocks are created that correlate to every step in the process. The project begins with a chronological outline of the project's detailed steps, a contractualised budget for every step of the project is determined and the entire project's funds are gathered and deposited into a cryptocurrency-based wallet. Each step in the construction project is linked to a block in the blockchain with specific deliverables and conditions to be met. Once contractors complete the task and the work has passed inspection or the delivered goods have been received, the block is accepted and added to the chain, and the funds are paid to the corresponding parties from the project wallet.
This entire process eliminates any potential disputes – streamlining approvals, questions, amendments and finally, the payment process. When the work is completed or the materials are delivered and approved, the system automatically pays the pre-established amount directly to the appropriate contacted parties. By removing all time-consuming paper processes, such as payment applications, smart contracts using blockchain can increase productivity, speed up project and payment timelines, and as a result, reduce costs to the overall project.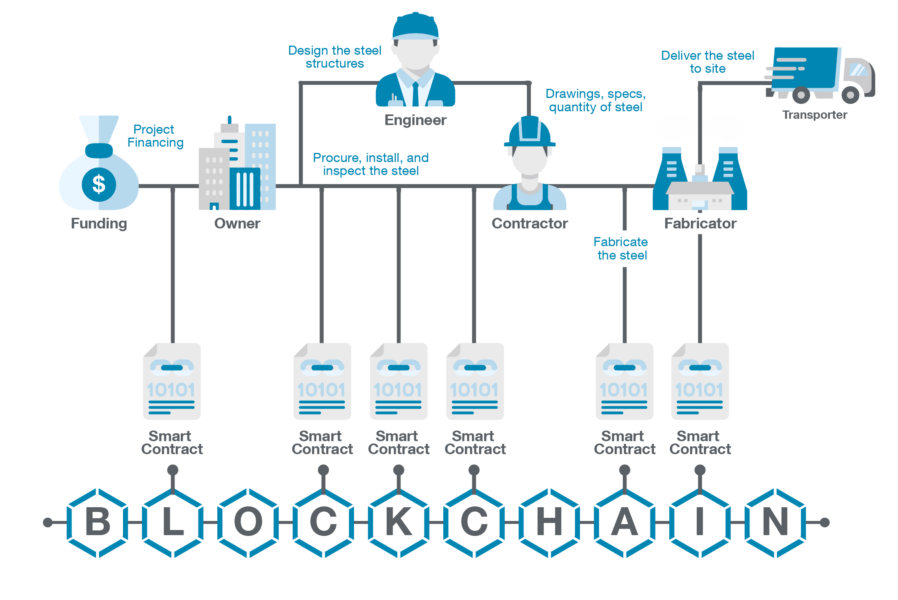 Figure 3: Project Workflow & Blockchain Implementation
While talk of intricate, complex blockchain contracts and project plans that include every detail of a project may be long into the future, blockchain technology still offers some advanced features that construction companies might begin to implement much sooner. Blockchain revolutionises the ability to streamline straightforward two-party agreements and efficiently plan and manage a project's schedule and resources in real-time with automatic updates, payments, and orders.
In addition to project contractual benefits, blockchain technology also provides solutions to remedy the limitations faced in key areas of the building information modelling (BIM) process, such as providing supporting centralised platform services. The managing and recording of modifications to BIM models throughout the design and construction phases would be improved by implementing authoritative revision controls that might form part of the smart contract to negotiate editing privileges and store an immutable record of all modifications to the model.
The use of electronic document management (EDM) systems in construction projects are also increasing due to the continued complexity of projects and procurement programs and processes, encouraging the various consultants and contractor. This is likely to reduce the need to pay a cost to third parties for providing the central platform to organise electronic documents for distributed work teams. Blockchain provide efficiencies based in technology solutions already implemented in other industries.
Other areas where blockchain will play an important part is in the operations of the built assets. With the increased adoption of sensors to gather data, including various vision based systems, ensuring the data is securely transmitted between sensor and the systems that consume that data to then find and act on insights derived from that data is paramount. In a world where cyber security concerns are increasing and data is used to validate operational activities, including proving stated sustainability outcomes, being able to trust that data is from the known source and is auditable at every stage in transmission through to its use is essential. Blockchain was built with those principles at its core.
What blockchain provides is an indisputable trusted and authoritative technology and infrastructure for the highest level of secure information management during all building life cycle stages.
Applications and use of non-fungible tokens (NFTs)
A non-fungible token (NFT) is a secure and controlled-interchangeable unit of data stored on a blockchain, a form of digital ledger, that can be sold and traded. Their most widespread current use cases are associated digital assets such as art, songs or short video clips where the ownership of it is secured and the intellectual rights to them as stored one-of-a-kind pieces of code protected on a secured and shared public exchange. Every NFT is a unique digital version and comes with a digital certificate of authenticity. This is represented as a different value, unlike how each instance of a cryptocurrency has the same value at a given time, but how can this be utilised within the AEC industry?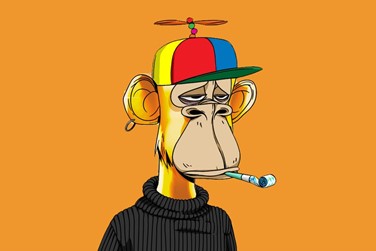 Figure 4 – Bored Ape Yacht Club #8817, sold for $3.408 million
One of the clearest uses would be in the crowd funding and development space which has been linear and stagnant in novelty since its inception.
Clients can create a series of unique limited NFTs that would be available to the general public on a chosen public exchange to represent a project either in development or ready built. Once minted and purchased by the general public, the digital NFT then would likely represent a share of the physical built asset. The funds raised from the minting of the NFT itself would be used to build or operate the built asset; simultaneously, this builds a community of holders that can now contribute towards various control portions of the project. This could consist of anything such as the internal fitout options and structural components through to external rendering or colour palettes. The royalty aspect of the live buying/selling transactions with NFTs not only produces cash flow for clients who have issued the NFTs on public exchanges, but holders can also receive unique royalties based upon how well the project performs, a percentage of cash flow allocation based on tenancy or any other form of return such as advertising revenue. With the ability to directly be part of and benefit from revenue streams including being able to sell those interests without the normal contractual overheads, the possibilities are endless.
Being able to take advantage of the decentralised nature at the core of blockchain means the way that real estate speculations occur, and documents such as deeds and proforma are handled adds a new aspect to crowd funding. In the same way that a bond functions as a loan between an investor and a corporation, an NFT functions as a financial medium between investors and corporations at all levels with the addition of recognised contribution and live utility where the decisions of the majority are more prevalent.
Summary
Beyond its possible uses and advantages within the construction and property sectors blockchain does have its obstacles. As is the case for all new technology, blockchain will follow a standard product life cycle, which is currently between the market development and growth stages.
Bringing a new concept to market is fraught with risk, largely as a result of the changes that need to be implemented and the unknowns, uncertainties, and frequent risks. However, due to the complexity of blockchain along with its as yet unidentified and not yet fully realised fit into consumer needs, blockchain is yet to experience a dominant global rise in demand and adoption. The decentralising nature of blockchain has caught the attention of governments around the world not only due to legislative, revenue/tax touch points, and ownership concerns but because of the power controls that are taken away from central governments, leading to fears it will change not just how communities are formed but how whole societies are constructed.
From an engineering perspective, the cyber security risks blockchain poses are also a high priority and need careful management. In addition, the demand on physical infrastructure and storage of information for the blockchain to operate effectively can be seen in both a positive and negative light with increased energy loads, space requirements and operational costs. Access to resources that can implement and manage implementation also remains a concern in an industry where skilled resource access is a challenge.
Blockchain may see a fight to change the norms established over decades within the AEC industry but with a new generation of engineers who are more technologically apt than ever, ambitious in transforming the way projects are delivered and a new concept of engineering, consultancies, contractors, large construction corporations and clients will likely see blockchain become the primary driving force for business in the near future.
References: