Brad is a chartered professional engineer (CPEng) who has developed his in-depth knowledge of building services engineering from his 20+ years working in industry. Brad has been exposed to the full cycle of the design, construction and operation of mechanical services systems given his career involvement as sheet metal tradesman, mechanical contracting project engineer, consultant, and facilities manager. Whilst at NDY, Brad has successfully led NDY on a wide variety of multi-discipline projects. Brad is an effective leader and communicator with a strong understanding and approach to the design process, services coordination, and project delivery.
"I am extremely grateful for the opportunities that NDY has provided me and am truly humbled by this appointment to Director. I am proud to have represented NDY in a wide variety of projects and am excited by the challenges ahead. I would like to sincerely thank the people I work alongside every day; without your support this recognition would not have been possible."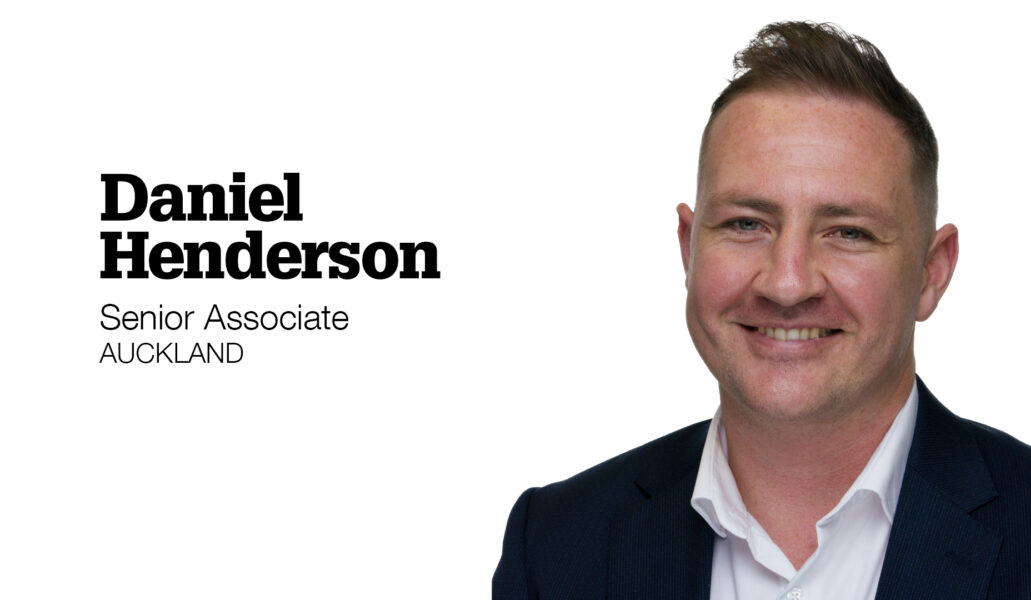 Daniel is a senior consultant and project leader within NDY, bringing proven experience in leading complex engineering design from Master Planning & Concept Stage right through to Practical Completion. Daniel 's experience in the industry is complemented by his strong focus on client delivery and building long standing business relationships. Daniel's proven ability to liaise closely with clients, project managers, contractors, and project consultants ensures the project outcomes are met and delivered to the highest quality.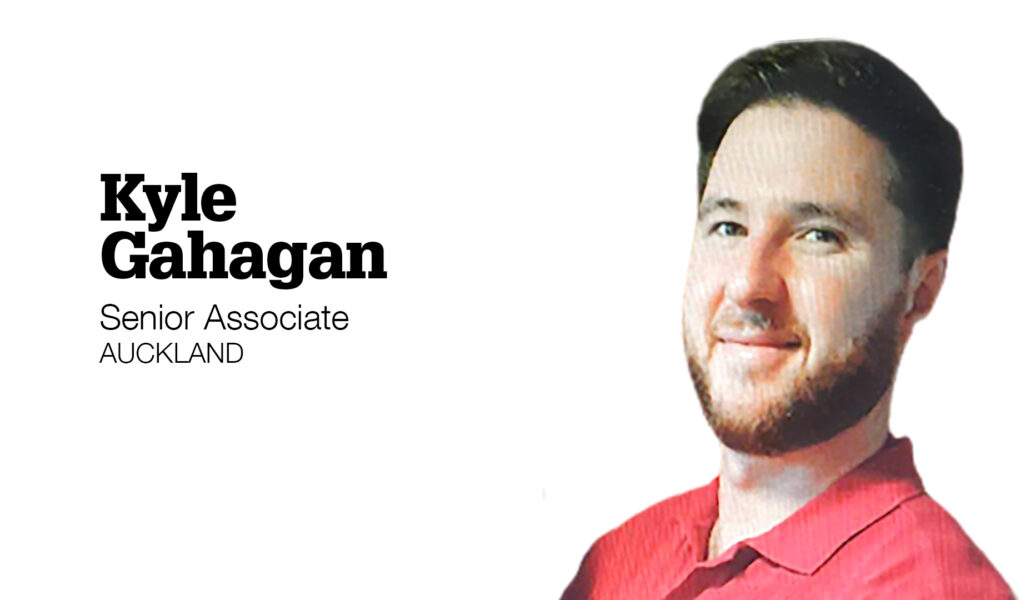 Kyle recently joined Norman Disney and Young after 15 years of engineering and project management experience at local contracting firm, 1st Mechanical Limited. He has acquired from his practical experience and tertiary education a broad range of skills in the design, estimation, installation, and commissioning of HVAC services. Kyle has been involved in a diverse range of projects for many high-profile clients, such as Auckland Museum, Vodafone (NZ) and New Zealand Customs Service.
"After moving over from contracting a year ago, I was a bit unsure if I would enjoy or fit in as a consultant engineer. A year on I am pleased to say the team at NDY have made me feel right at home and have supported me in this new role. I very much appreciate the respect and advice of my colleagues and thank them for their input in developing my technical and leadership skills. I look forward to another year of growth in this new position."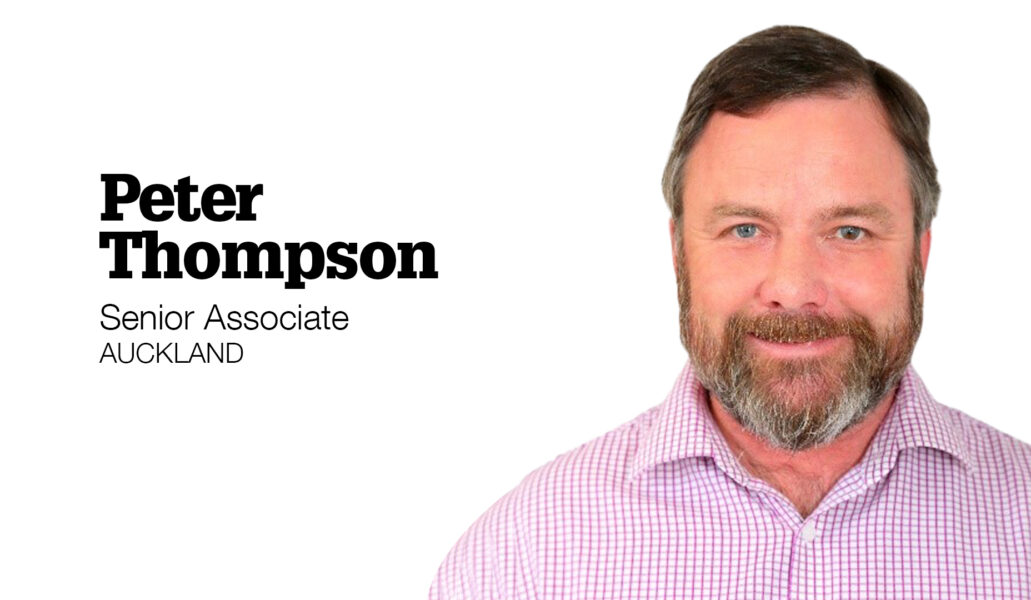 Peter has worked in fire protection in both New Zealand and overseas for over twenty years. He has built up considerable experience in both contracting and consulting. His experience includes fire protection systems design for a range of both small- and large-scale developments in commercial office and retail, residential and industrial projects. Having a background in contracting Peter has a very good understanding of the requirements to facilitate workable design solutions that meet with the specific requirements for each project.
""I am humbled and grateful for the recognition and would like to thank all of those who helped me get here."
Victoria Joined NDY in 2016 and is currently managing the Sydney Acoustic section from Auckland NZ. Her expertise extends to building services, industrial noise control, and environmental noise assessment. Since coming to Australia / New Zealand, she has gained further experience in architectural acoustic design of residential, commercial, health and educational buildings, independent acoustic testing and environmental acoustics with emphasis on Construction Noise and Vibration Management Plans.
"NDY has trusted me as a person and professional since I came to NZ from Venezuela, my wonderful colleagues have been a great team to work with. I also have excellent mentors to guide and support me. I feel very grateful to work in something I love and extremely happy to feel recognised and appreciated. I feel in a positive environment such as this one, only the sky is the limit!"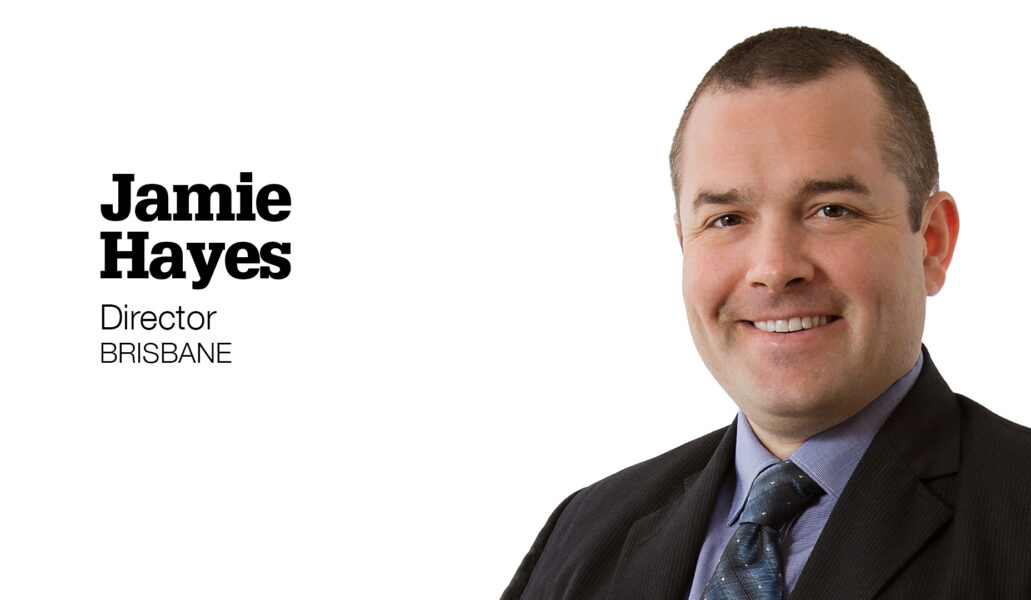 Jamie has experience in a wide variety of building types including health, retail, defence, commercial offices, education, arts and sport and has worked on projects in Australia as well as Ireland, the USA and the UK. As the Brisbane Office Manager, Jamie has extensive experience in delivering both public and private across a variety of sectors including health projects, defence projects and communications, security and ICT projects.
"I'm honoured to be recognised with this appointment to the position of Director at NDY. I am extremely grateful for the career progression opportunities provided to me and the exciting projects I've been involved with during my career here at NDY. It truly has been an amazing journey."
Since joining NDY Laura has worked on a wide range of projects across many market sectors as lead mechanical engineer and project manager. Laura is currently a Senior Associate in the NDY Brisbane office and the Mechanical Section Manager. She is also a key member of the leadership team in the Brisbane office with a focus on the People portfolio. She has a passion for guiding and developing younger designers and making sure everyone is engaged with the work they are doing. Laura is passionate about continued professional development and completed a Master of Business in 2017. In recognition for her continuing hard work and achievements Laura was nominated for the David Norman Young Engineer award in 2018 and won the David Norman Young Engineer award in 2019.
"I am very grateful to receive this recognition and appreciate the opportunities that I have been given at NDY across multiple offices. I would like to thank everyone in the teams that I work with and mentors within the business who have made such a positive impact on me and my professional growth. I look forward to continuing to work with and learn from the great people at NDY."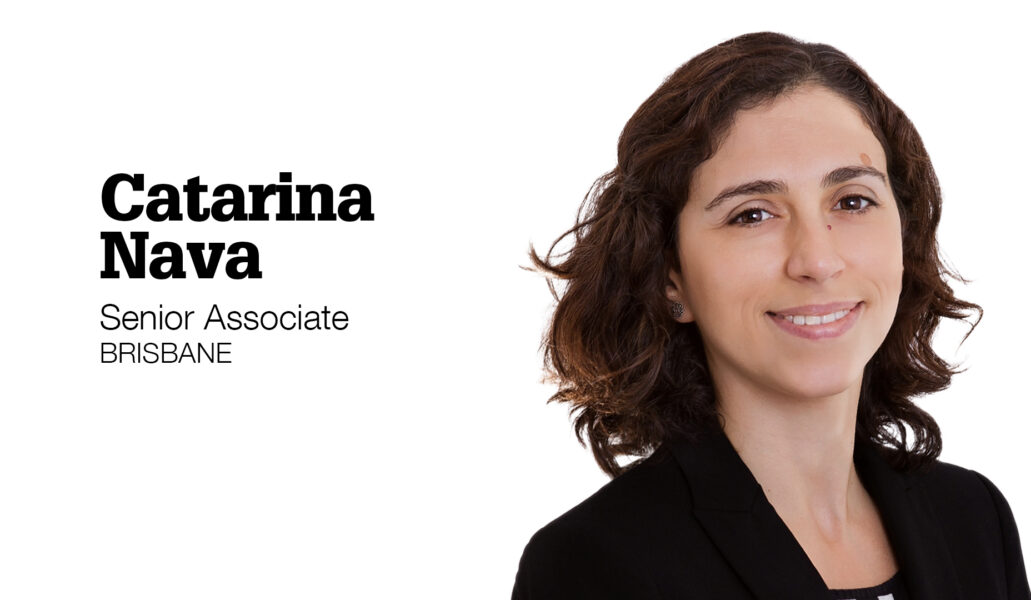 Catarina leads the Hydraulic Section in Brisbane and has extensive experience in Australia and Europe across a wide variety of market sectors. Catarina is a senior engineer with involvement in all stages of design and documentation of hydraulic services from concept through to construction phase. She has experience leading multi-disciplinary projects including all aspects of project coordination and management and client liaison. Main market sectors include industrial and mining as well as residential, commercial, retail, health and education. She promotes the implementation of sustainable solutions in various aspects of the project and her main focus in all projects is to achieve client satisfaction through high quality documentation within the established deadlines.
"I am delighted to have my efforts recognised with this appointment. I am extremely grateful for the support from my all my colleagues and manager to take on new challenges and look forward to continuing to contribute to the success of NDY."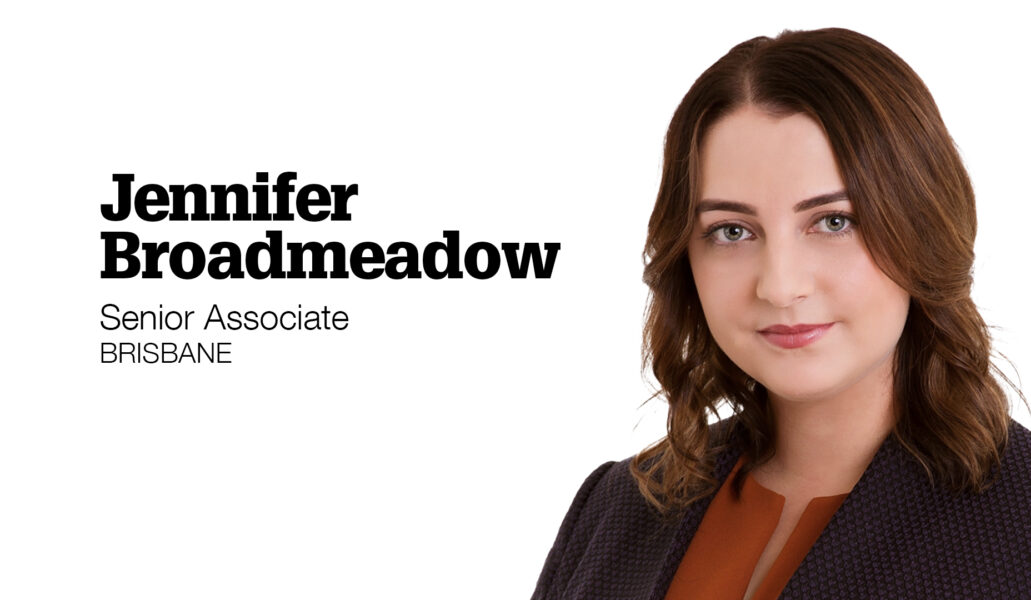 Jennifer is responsible for the design and documentation of electrical engineering services; ensuring client requirements of quality, compliance, function, efficiency, sustainability, aesthetics and costs are satisfied. Highlight the key attributes you bring to the relevant assignment. This may include project management skills, specific engineering knowledge and experience, modelling abilities, passion for specialist areas such as ecologically sustainable development, lighting or high voltage.
"I have the pleasure of working with a great group of people here in Brisbane and would like to thank the electrical and operations teams, and the Brisbane office as a whole, for all the support provided to me over the years. I am very grateful for this appointment and look forward to the ongoing opportunities that lie ahead with NDY."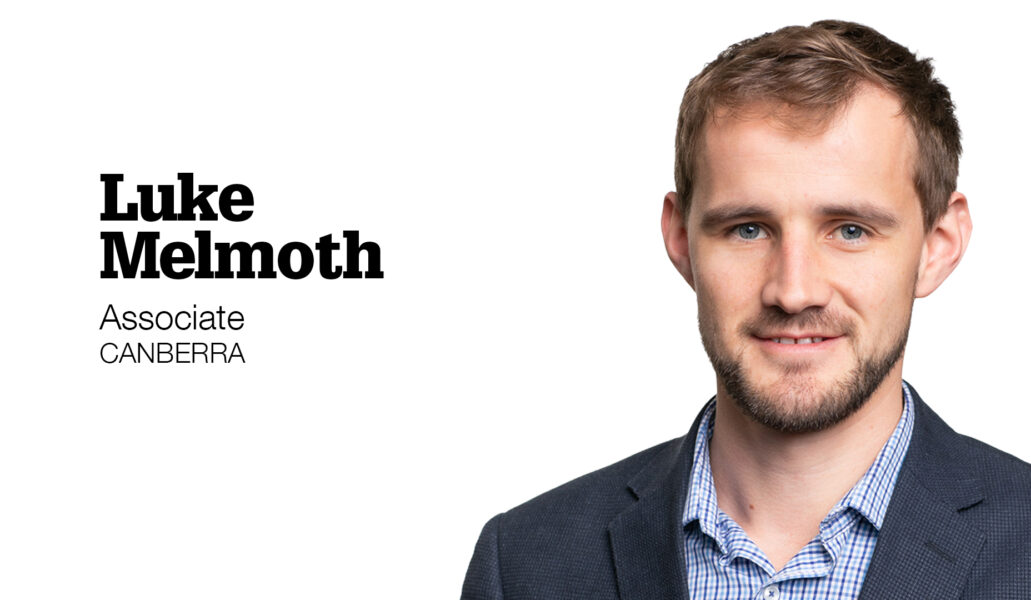 Luke joined Norman Disney & Young (NDY) in 2016 as an electrical designer for the Existing Buildings market sector. His core capabilities include electrical design, drafting and modelling.
Luke has experience as a solar engineer; designing and sizing solar photovoltaic systems and enjoys developing innovative solutions with clients whilst balancing requirements for functionality, aesthetics and budget and time constraints. Since joining NDY Luke has been involved in a range of projects including office, retail, health, security and educational facilities.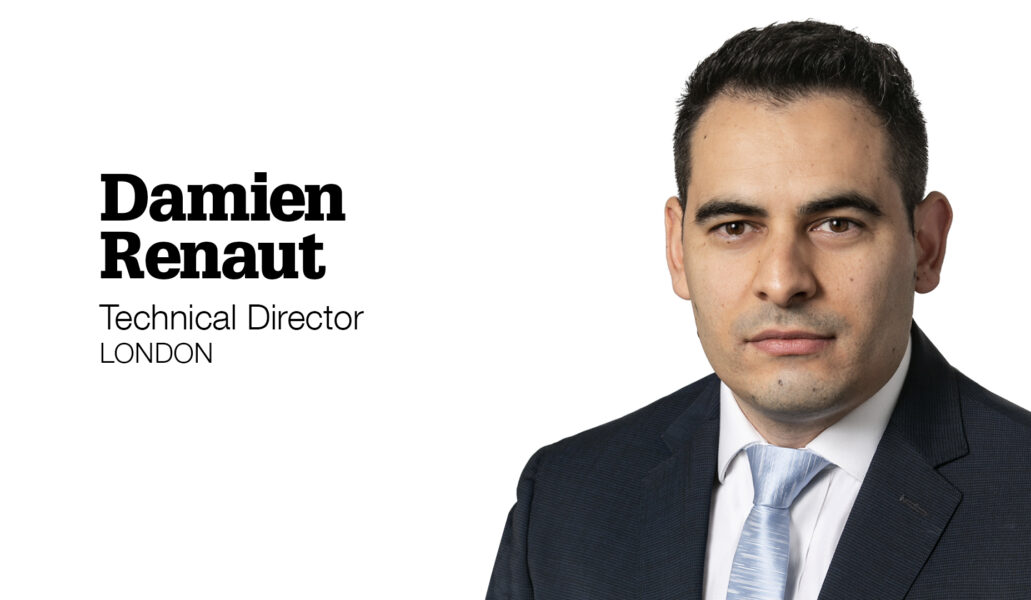 Damien is the Smart Buildings Team Leader in the London office and works with his team to support our clients in designing best in class BMS and Smart Building solutions. Damien has 14 years of experience in the Smart Buildings field ranging from small to large projects and from commercial offices to airports. With experience in Building Management, Lighting Control, Air Quality and Metering Systems, and a passion for Cloud Computing, Internet of Things and innovation in general, Damien thrives in designing client solutions, ranging from BMS to Smart Buildings and Cloud Analytics, with a focus on improving Sustainability, Operational Effectiveness, Occupier Wellbeing and User Experience.
"Thank you for recognizing my accomplishments in the past year by promoting me to Technical Director. This is an important opportunity for me; one that will give me a chance at considerable growth and advancement at NDY. I look forward to the continued success of our Global Digital team."
Alex has extensive experience of leading the sustainable design of high-profile projects across the UK built environment. Alex holds a PhD in Net Zero Building Design and is a chartered engineer and full member of CIBSE. He is heavily involved in establishing sustainability strategies for our clients' portfolios and assets. His experience extends from identification of opportunities, through conceptual design to building optimisation and whole life performance evaluations. These services can include consultancy on energy and CO2, whole building lifecycle assessments, water, sustainable transportation, sustainable and healthy materials, construction and operational waste management, pollution impacts reduction, ecological enhancement, and community engagement.
A principal electrical engineer with a proven track record in multidisciplinary M&E projects during his 35-year career. From an electrical contracting and electrical trade as background with more than 30 years' experience working as a building and transportation services electrical design consultant. Worked on major projects in South Africa, Southeast Asia, Singapore, Australia, and the UK. Held contractor's engineering manager and project management positions on projects ranging from building complexes to rapid rail projects as well as multiple of smaller related jobs.
"Although I was away for a few years, NDY has been part of my life since 2009 when I joined for the first time. I re-joined NDY in 2020 for the third time and each time find myself very fortunate to be part of such an experienced and professional team. I am honoured to be promoted to an Associate and want to thank my NDY family for their continuous support and recognition of my efforts. I'm truly proud and excited for what lies ahead working with the talented, driven and positive group in the London office."
Matt is a mechanical engineer with an enthusiastic and can-do approach in leading multi-disciplinary projects. Matt joined the existing buildings team at NDY London in 2017, specialising on building refurbishments, plant upgrades and optimisation. He is the Retail sector lead for the London office.
"Big thanks to the NDY team for the on-going support and this recognition. It's been a great 5 years – looking forward to the next chapter!"
Joshua Martoo joined the Mechanical team at Norman Disney and Young's Brisbane office in 2016 after graduating from the Queensland University of Technology with a degree in Mechanical Engineering. Since joining NDY in 2013, Josh has an extensive experience with BIM, Revit and engineering and consulting aspects of the Building Services sector. Josh has been involved and lead a range of building refurbishment projects as well as specialised Energy Modelling and Computational Fluid Dynamic simulations. Recently Josh has been heavily involved in the final design and construction phase of the Mechanical and Ventilation Services for the Westconnex M4E Tunnel.
"Thank you to those who have supported and mentored me over the years at NDY in Brisbane and London. I am truly grateful and look forward to contributing as an Associate."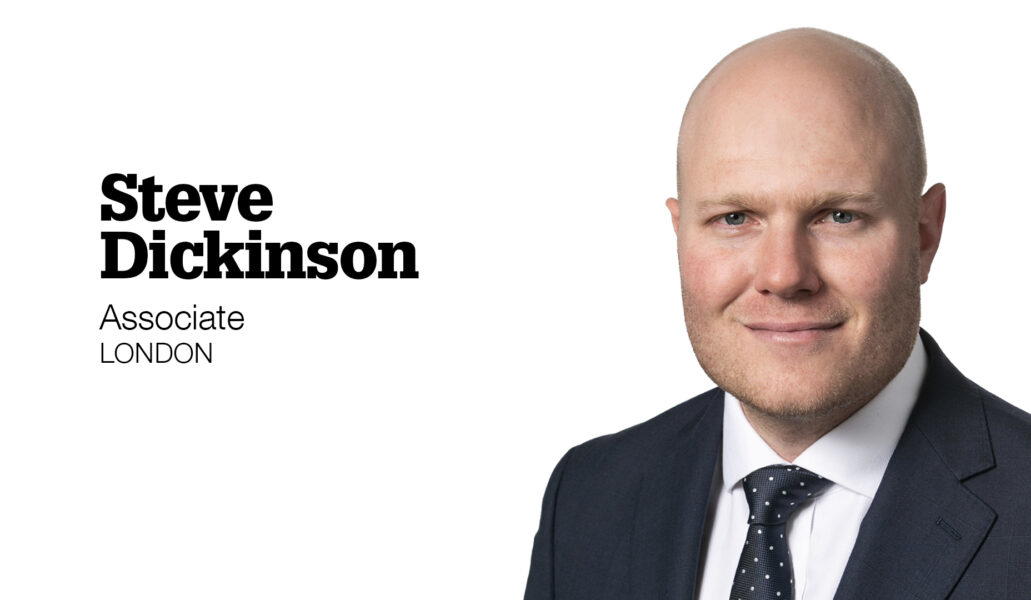 Steve Dickinson joined the NDY London Mechanical Core Team in 2020, having previously worked for four and a half years in South Africa on a large range of projects including commercial offices, residential and retail sector. He has experience in managing all aspects of the project lifecycle in the commercial sector as well as experience in hospitals, retail and conference type buildings.
"My appointment within NDY is an exciting new chapter for me personally. I'm looking forward to playing a greater role in mentoring and guiding more junior colleagues going forward, while continuing to deliver projects timeously and to a high standard."
Euan Park is a proactive and forward-thinking member of the NDY team. Euan's experience across a range of sectors including defence, marine, renewable and construction give him a broad knowledge and skill base to work from. Euan's background working for a principal contractor before moving to a consultancy has given him a well-rounded approach to the challenges that arise when working in the building services industry. In all, this gives Euan a strong ability to be innovative as well as efficient in the delivery of various types of projects.
"I am pleased to have been appointed as an Associate at NDY. I thoroughly enjoy working at NDY and relish the opportunity to work with excellent people on great projects. I look forward to furthering my development whilst contributing to the NDY team."
Nathan joined NDY in 2020 as our Structures & Civil Group Leader based in the Melbourne office, he is responsible for the management, technical leadership, training, and development of the Structural and Civil Engineering teams at NDY. Nathan has worked as both a Civil and Structural Engineer, delivering several high-profile projects within Melbourne, Sydney and Perth. In the last 18 months since Nathan came on board, NDY's structural and civil teams have grown significantly across Australia and New Zealand. We are currently delivering major projects with construction values of up to $500M in Melbourne, Sydney, Perth, Adelaide, Canberra, and Auckland.
"I am very grateful for this appointment and recognition, but most importantly thankful to the very capable team we have at NDY who have heavily assisted in our success and growth. I look forward to continuing this growth trajectory for our team and NDY's broader client offering."
As Director of Marketing and Communications Sarah is responsible for the development and delivery of strategic and tactical marketing and communications activity across all of Norman Disney and Young's operating regions.
Sarah's key focus is on the alignment marketing and communications activity with NDY's strategic framework including specific activity to build our brand in new and emerging markets. She is also focused on sourcing and sharing with our clients and partners the latest experience and thinking from our diverse global team.
Prior to joining NDY Sarah worked across marketing, communications, business development and sales in the civil engineering, geotech engineering, building services engineering and property sectors at both regional and global levels.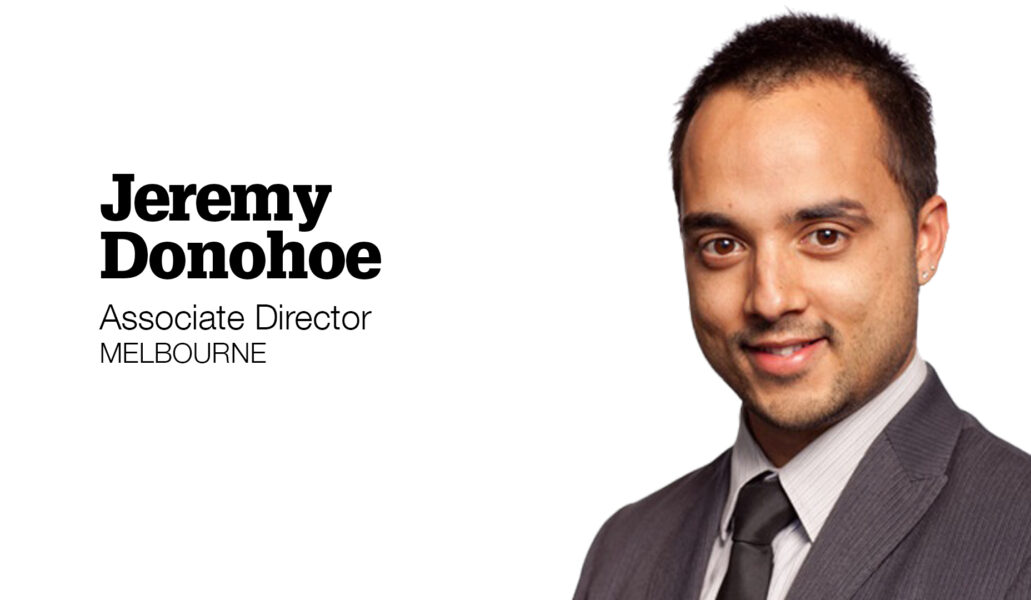 Jeremy has experience as a fire protection services engineer spanning many industry sectors including health, government, retail, education, transport, industrial, rail, commercial and residential. He has a strong understanding of building regulations and respective fire protection services codes and is entrusted by the business to deliver on some of the most complex and challenging fire protection projects. Jeremy is the technical director for fire protections services operating in a group-wide capacity.
"I would like to thank the wider NDY team and the various offices I have the pleasure of working with on a daily basis. I am very appreciative of this appointment and look forward to continuing to work with the NDY team and deliver more fantastic projects"
Brendan is the Mission Critical Mission Critical Market Sector Leader for the Victorian office and is responsible for the design and delivery of Mission Critical projects both within Victoria and across Australia. Whilst speciallising in critical power systems; Brendan utilises his multidisciplinary skillset for the design, construction management, and testing of infrastructure to support the ongoing operation of critical facilities. Results-driven, Brendan has extensive experience within Brownfield sites working with clients to optimise ongoing operation of facilities whilst also working within constraints of existing systems. Additionally, Brendan has extensive experience in both the feasibility assessment, design and construction management of Photovoltaic Solar Arrays on both existing buildings and new facilities.
"I am very grateful for this appointment and would like to thank my team and the broader Electrical and Melbourne office team for their support since starting as a graduate at NDY. I'm grateful for the opportunities I have been given and am very thankful to those that have taken the time to mentor and teach me to help develop me into the engineer I am today."
Charles leads the Asset Performance team out of the Melbourne office, which includes overseeing projects, development of team strategy, employee engagement and business development. He is also responsible for the delivery of larger multi-disciplinary projects within the Existing Buildings group. Specialising in the Existing Buildings space, his understanding of the required process and attention to detail makes him well placed to lead his team. His unique ability to work well with both the tenant and landlord gives him a deep understanding of the adequacy of base building services to ensure both the tenant's and landlord's needs are met.
"I would like to thank the Melbourne AP team and the broader NDY / Tetra Tech community for their support and advice along the way. I am tremendously grateful for the opportunities that NDY has provided and appreciate the recognition. Looking forward to building the team further and make a lasting contribution to the NDY community."
Roy is an experienced mechanical engineer and widely regarded as a conscientious, efficient and quick working team member by clients. Working as the Interiors sector team leader, he is responsible for the management of the Interiors team in the Melbourne office, which includes development of team strategies, team resourcing, employee engagement and development. As a project leader, Roy is responsible for overall project delivery as well as working closely with the client, architects and wider design team. Roy's commitment and key understanding of fundamental engineering principles are demonstrated in the works he has undertaken to date, which includes a wide range of prestigious buildings throughout Australia and internationally.
"I am delighted to receive this appointment and really appreciate the recognition provided since starting with NDY in 2019. I would like to thank the interiors team for everything they have done to push through what has been a very challenging couple of years. This appointment would not be possible without the support they have provided, along with the entire Melbourne office."
Corey officially joined NDY in 2017 as an electrical engineer and has taken a lead role in many corrections and commercial projects from conception all the way through to detailed design and construction. Corey currently leads the Melbourne interiors group which is a high performance dedicated team focusing on energetic and end user driven commercial tenant fitout and advisory work. He maintains a focus on practical designs which push the envelope to ensure client and wider design team aspirations can be met. Corey has a good working knowledge of many of the services NDY offer and has been able to successfully lead and implement multi-disciplined and prestigious projects across Australia.
"I'm very grateful for the recognition and to be able to progress my career with NDY. Since learning about NDY as a work experience student all the way back in high school I've always liked the support, 'family' culture and opportunity for growth NDY provides. Special thanks to my awesome team and mentors over the years."
Phillip joined NDY in 2014 and has worked in both the Melbourne and Canberra offices. Currently, Phillip is responsible for the management of the mechanical team in the Melbourne office which includes resource allocation and technical guidance for young engineers. Phillip has been involved in a range of projects including educational facilities, retail, office and residential. Phillip is responsible for the design and documentation of mechanical systems; this involves compliance with relevant standards while ensuring client and end user satisfaction.
"I am grateful to receive this appointment and recognition. I've had the privilege of working with some amazing engineers and I am appreciative of all those people who have supported and taught me along the way to get to this point. I look forward to the opportunities ahead and working with our team to achieve great things."
As part of NDY's executive leadership team, Jennifer leads the People and Culture team, driving strategies and programs that enable NDY to attract and engage the best talent and develop our people to deliver outstanding projects for our clients.
Jen has partnered with leadership teams since joining NDY in 2015, to execute on strategic People priorities including normalizing flexibility, establishing global health and wellbeing program, driving talent acquisition and mobilisation, maintaining a high-performance, inclusive culture and delivering organisational and leadership development programs. She has played a key role leading the NDY Diversity, Equity & Inclusion Working Group (sponsored by the CEO), progressing reconciliation, gender equality, NDY Carers and NDY Pride programs globally.
"I never envisaged becoming a Director, so I am very grateful for this recognition and opportunity. I appreciate the genuine support and backing I have received from NDY leadership and staff over the 6 years I have been with NDY, it means the world me. I look forward to continuing to create meaningful change that supports the engagement, career development and ultimately, successful outcomes, for the NDY team."
Tom is a Sustainability Consultant with Norman Disney & Young based in the Perth office. Tom is a key member of the Global Sustainability Group with a wealth of experience delivering sustainability services across multiple project types, including mixed-use precincts, new and existing commercial, large multi-unit residential, education, health, retail, master planning and rail. With strong leadership and communication skills he enjoys working closely with all clients to add value to their projects and guide them to achieving their sustainability goals.
"I am grateful for this appointment and for the recognition of the efforts to expand our sustainability offering in Perth. I have the pleasure of working with a talented and motivated team both here in Perth and globally and am very thankful for their ongoing support and efforts. It is an exciting time to be in the sustainability space, particularly here in Perth, and I look forward to contributing to the ongoing success of NDY and the Global Sustainability Group."
Victor graduated from the University of Western Australia in 2007 with a Bachelor of Engineering (Electrical and Electronic) and a Bachelor of Science (Biomedical) and begun his career in 2008 as a graduate engineer. During his career, Victor has been involved in small and large local WA projects as well as major projects nationally in the commercial, healthcare, government, defence, mining, ports, infrastructure and rail sectors. His responsibilities on these projects have been the design, documentation and construction support for electrical services (e.g. HV and LV distribution, lighting and lighting control, fire detection and alarm) as well as for ICT services (e.g. static 'passive' communications, dynamic 'active' communications, operational technology).
"I am extremely excited for this appointment and look forward to the new opportunities and challenges. I am thankful to the team who are continuingly supporting my personal and career development at NDY."
Peter joined Norman Disney & Young (NDY) in 2009 and was promoted to Senior Associate in 2019. He is the Retail Market Sector Leader for Sydney, and he specializes in leading the services design for major projects for a range of market sectors. Recently, Peter has completed the Chatswood Chase redevelopment, Westpac fitout at 275 Kent street, the Roselands Refurbishment, as well as the Australian Rugby Development Centre. In this leadership role, Peter has been responsible for the overall design of all building services as well as the client satisfaction. As the Project Leader, Peter successfully delivered excellent design solutions within program and budget which earned him praise from his clients.
"I'm very honoured to receive this appointment and the recognition. The last 12 years at NDY have been rewarding and I thank the team at NDY for making it easier and fun to collaborate. I look forward to many more years at NDY in growing our capabilities as well as strengthening our reputation with our valued industry partners"
Joshua has expertise in both Fire Safety Engineering and Fire Protection services within the Building Engineering sector. His current role involves undertaking Performance Based Fire Engineering design. With a background in fire protection, Joshua is passionate about providing practical and efficient solutions to simplify design, installation, and management of buildings. He has a strong background in developing and maintaining client relationships and understanding client requirements.
"I am very grateful for the recognition provided. I would like to thank the Fire Engineering team and the Sydney Office for their support and collaboration. I find myself very fortunate to be able to work alongside very experienced and professional team members and have really enjoyed the impromptu technical discussions I've had with the different departments during the last 18 months. The opportunity to work on iconic projects across Australia has also been extremely rewarding in further developing my career."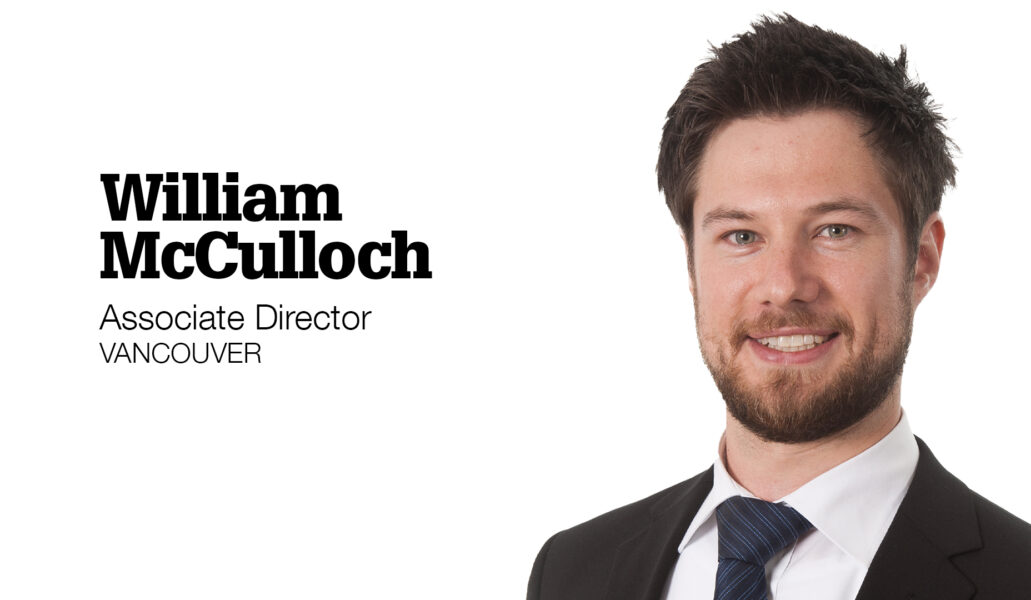 As the Office Manager of NDY Vancouver, William has overall responsibility for the operations of NDY in Vancouver and the wider province of British Columbia. Since joining NDY in 2010, William has developed within the organization and worked for NDY across each of the New Zealand, Australian and Canadian regions. During this time William has held various leadership functions including Market Sector Lead, Team Lead, Office Executive and Office Management roles and carried out a variety of complex projects as Project Director, Project Manager and as Lead Mechanical Engineer.
"I am honoured to receive this recognition and am extremely grateful for the mentorship and opportunities NDY has provided me with. I am thankful for the continued hard work of my NDY colleagues across the group and look forward to contributing further to our ongoing success."
Nathaniel joined Norman Disney & Young (NDY) in 2016 and has since progressed to work on numerous projects across a range of sectors. With a diverse skill set and a background in physics, Nathaniel uses his analytical abilities to find elegant solutions to complex problems. Nathaniel has a range of experience in advanced simulation techniques, including thermal energy modelling, computational fluid dynamics (CFD) modelling and internal environment assessments for glare, daylight, and thermal comfort, as well as a breadth of experience consulting for recognised green rating systems, such as, LEED, WELL and Net Zero Carbon. Nathaniel is passionate about using data driven design to help achieve sustainable solutions for the built environment.
"I am grateful for this appointment as well as the recognition of all the hard work to expand our sustainability services offering in the Canadian market. I am especially thankful for all the support I have received from the NDY team both locally and globally and look forward to the next chapter of our journey together."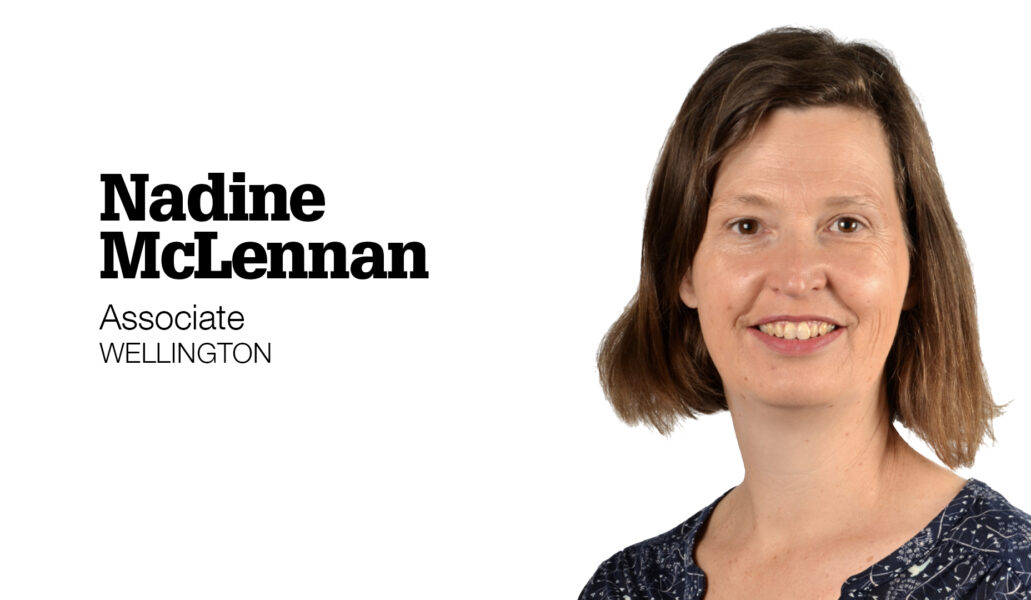 Nadine joined NDY in September 2013 following a career break to raise her family. Prior to this break Nadine spent 3 years in London working for a large multi-national construction company and in the transportation sector. She started her career in NZ working for a consulting engineering company.
Working for a variety of companies has allowed Nadine to work on a wide range of projects, from manufacturing plant upgrades to Multi storey apartment complexes, building refurbishments and Tenancy fit outs. Nadine has moved outside of the Mechanical field and is the leader of the office Tenancy Team. Within the tenancy projects, she has undertaken the Hydraulic and Fire Protection design work in addition to the Mechanical. Nadine is proficient in 3D Modeling and BIM, which she uses to complete tenancy projects.
"I am pleased to be recognised as an Associate for the work I have done for NDY during my time in the company. I would like to thank the Wellington Office for allowing me to be myself and making it a great place to work, day after day. Looking forward to what the future holds for both NDY and Tetra Tech in this ever-changing world."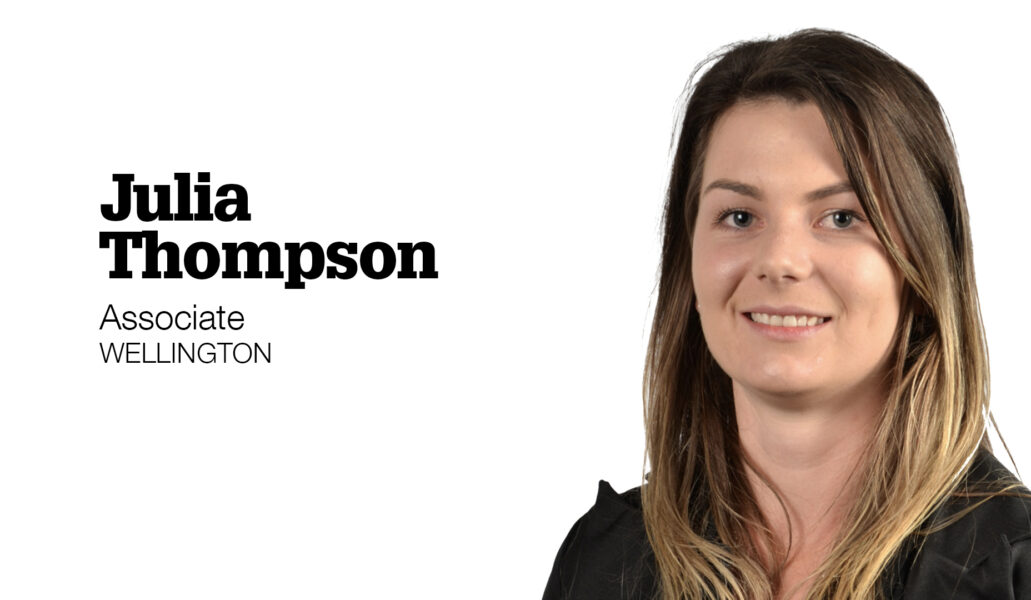 Julia is a part of the NDY Wellington Electrical team. She is highly respected at NDY for her clear communication, ability to handle pressure and solution focused mindset. Julia consistently strives to provide high quality documents to her clients and not only to meet but exceed their expectations. Her passion lies with sustainable and efficient practices, as well as human centric lighting and engineering solutions for health and wellbeing. She takes great pride in finding new and improved ways of providing excellent design solutions for her projects. Julia has contributed on a variety of projects, which have included offices, new builds and refurbishments, archives, universities, schools, performance spaces and opera houses, retail developments, shopping centres, apartments, hospitals, medical centres and aged care facilities.
"I am humbled by and grateful for the support I have received at NDY. It's an honour to be surrounded by such an excellent team, who have provided me with endless encouragement and exciting opportunities. I have been fortunate to work on some interesting and complex designs with fantastic colleagues and am looking forward to upcoming projects and challenges ahead."
Congratulations to our new appointments!