NDY is committed to challenging and calling out gender bias, discrimination and stereotyping alongside developing inclusive behaviours. We believe that we all have a role in achieving gender parity.
To mark IWD 2022 our Sydney, Melbourne, Perth and Auckland teams hosted a unique hybrid event on Thursday 3 March 2022, celebrating the official 2022 IWD theme of #BreakTheBias.
Our team took away a number of key points from the lively discussion:
What Does Breaking The Bias Mean?
"It's about evening the playing field. It's about taking away the judgement and misconceptions and the extra hurdles a women might have to go through to get to the same level as her male counterpart…That we're all held to the same standard and have the same opportunities to succeed…the vision is that we have the right people in the right roles because of their skills and their experience and their potential. It shouldn't be a question about gender. So it's about taking that gender conversation out," said Liana Paolino, Senior Associate with NDY.
Jen Marks, Director of Strategy with Built noted that "It's been labelled as bad or something wrong to have biases. We all have them, men and women, everyone in fact, we have particular biases because it's based on your life experience…it's more about being generous and allowing people to have bias and helping them acknowledge it and become aware of it because until we raise awareness about what bias is there's really nothing we can do about it.
I've seen a lot of behaviour of people suppressing biases and doing and saying what they think is right and wrong as opposed to acknowledging that they have those deep seated beliefs and recognising that there's nothing wrong with that and until you're aware of it you can't make decisions independent of it."
Set Targets
Without targets it's harder to develop a strategy and framework to support the change or, putting it simply, take any meaningful action. If the issue of creating gender balance within organisations is a supply one, i.e. lack of candidates, then we need to lead in addressing this systemic issue, including active involvement at schools/universities and so on.
"Having targets genuinely shed a light on [gender balance] and we started actively doing things that would address it. For us the most significant one was shoulder tapping women who we thought should move into senior roles. Our experience was that we never really had to ask any of our male lawyers to put their hand up for partnership, they were usually coming to us saying 'I'm next' and the women would sit back waiting for it. So we went to a number of our really outstanding female lawyers and said 'we think you're next' or 'we think you're there in a couple of years and what can we do to help you get there'," said Kylie Mooney, CEO of Meredith Connell.
Be Your Own Advocate
Liana noted the importance of having a technical foundation in building confidence, "The important element in finding voice, and obviously that's an important journey…what I found helped me was spending the time developing the technical skills and the foundation of your knowledge. Learn your craft, because I think if you understand what you're talking about…you've always got that to rely on…the people around you will respect you more when you know what you're talking about."
Practically, both men and women can help others to find their voices by providing feedback when we see missed opportunities for them to add their own perspective to conversations. Kylie noted a recent interaction with one of her young, very talented associates, "I said 'listen this is what you need to do. You need to lean in, give your point of view, give your perspective', and that's hard at the beginning. I said to her, 'next time, I'll nudge to say speak up'. That's the kind of thing we can do to help each other."
Janet Menzies, Country Manager of Amazon Australia offered a different perspective, placing more emphasis on the power of good leaders, "I think that women shouldn't take responsibly for fixing systemic problems. It's actually about leaders really being alive to the situation and realising that actually 'am I hearing every voice?', 'am I noticing things that shouldn't be there?', 'in this meeting did I ask everyone to speak?'…we shouldn't be relying on those without power to step forward when those with the power can change the context."
Sponsorship vs. Mentorship
"All our partners were asked to sponsor a female member of staff. And I say that sponsorship is quite distinct from mentorship, because with sponsorship you're advocating for that person and their career and constantly putting them forward and saying I believe in them," said Kylie.
Unconscious Bias
Somewhat related to the sponsorship notion, is unconscious bias training. We all have them and need training to be able to identify and then call them out when they happen. Kylie noted the importance of "unconscious bias training for all staff…everyone did it, so that changes some of the language we had and it meant that we could call our behaviours…we actually allowed each other to challenge some of the decisions being made. And it's not just in recruitment it's about who you choose to mentor or sponsor, or even who you choose to delegate work to."
Normalise Work Life Balance for All
All leaders should normalise the expectation of a work-life balance that involves leading an aspect of care within their family by vocalising their own involvement in care taking. This creates visibility for all staff and permission to acknowledge their whole selves and their whole lives at work.
"I'm quite positive of men taking parental leave. We're seeing it more and more…they're about to discover the secret which is it's really enjoyable…Men who do it are going to enjoy it," said Sandra Brewer, WA Executive Director, Property Council of Australia.
Coalitions of men and women together is what will create change (and #breatkthebias)
We can create systemic change and achieve gender parity if men and women commit to change together, if we listen to each other and take action in solidarity then we can make a real difference.
In 2015 the Property Council of Australia (PCA) board "decided to really challenge the gender inequality that was in the industry and that is in terms of participation, I think only around 24% of people in the property industry were women, and that was felt to be holding the industry back," said Sandra Brewer, WA Executive Director of the PCA, "It needed a new effort to really move the dial. The property Male Champions of Change was formed, at that stage it was about male leading executives taking responsibility for change… that's evolved to become the Champions of Change and senior executive women are now also involved in being, literally, champions for gender diversity in those organisations.
Through dedicated programs and initiatives, they've been able to get very good results… they went from around 40% of senior leadership, management and executive roles being held by women to now 70% of those leadership roles having gender balance."
A construction industry leader, Jen adds "there's a real opportunity to call for action… that every meeting you're at that you consider that every voice is heard, and actually listen to it… if everyone takes on the responsibility to make sure that everyone has got voices in the room and that they are heard and listened to and considered, then you'll be surprised about some of the conversations that you'll have and the new insights that you'll reach through those meetings."
Watch the recording of the panel session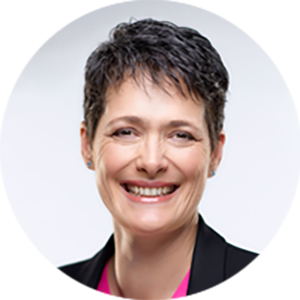 KYLIE MOONEY
CEO
Meredith Connell
Kylie Mooney is Meredith Connell's CEO, she works with the Board to set the strategy and direction of the firm and with the senior leadership team to ensure its implementation.  This includes a strong focus on business improvement and developing the talent of Meredith Connell's team.
Kylie ensures all aspects of the firm's business run smoothly, including the firm's professional responsibilities, partner and staff management and management of the senior leadership team.
Before joining Meredith Connell in 2007, Kylie consulted to Outsource Solutions, where she was involved in business process improvement, project management and procurement for large blue-chip organisations including the Bank of New Zealand, Southern Cross Healthcare, Telecom, Auckland City Libraries and TVNZ.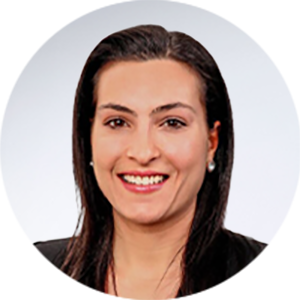 LIANA PAOLINO
Senior Associate
NDY
During her time at NDY, Liana has been involved in a variety of multi-disciplinary projects as a project leader and electrical designer, with a particular focus on new and existing commercial building and fitout projects.
In her role, Liana is responsible for leading multi-disciplinary engineering teams and works closely with internal and external stakeholders to successfully deliver on project objectives. Liana has experience engaging with clients through the various project phases including lease negotiation, briefing, project delivery, and design management.
Liana's dedication to excellence, client focus, and collaborative approach makes her a valuable contributor to the project team.
RENEE FOURIE as MC
Associate Director
NDY
Renee is an Associate Director and Senior Electrical Engineer with extensive knowledge in building services and experience in commercial consulting and industrial sector for both local authorities and private clients. Renee is the market sector lead for education, aviation, residential and aged care market sectors and she is also a member of the Perth Executive Team.
Renee has been responsible for managing and delivering complete design services.  Her strength lies in client project delivery, quality and team management. She is focused on excellence, innovation and value engineered solutions in line with client vision and cost value.
Previous responsibilities include leading the electrical team, activating people, managing client engagement, strategic business development pursuits and building capability and relationships.
Renee's leadership skills, collaborative nature and focus on clients make her a valuable member of the business.
Amazon and the Amazon Logo are trademarks of Amazon.com, Inc. or its affiliates