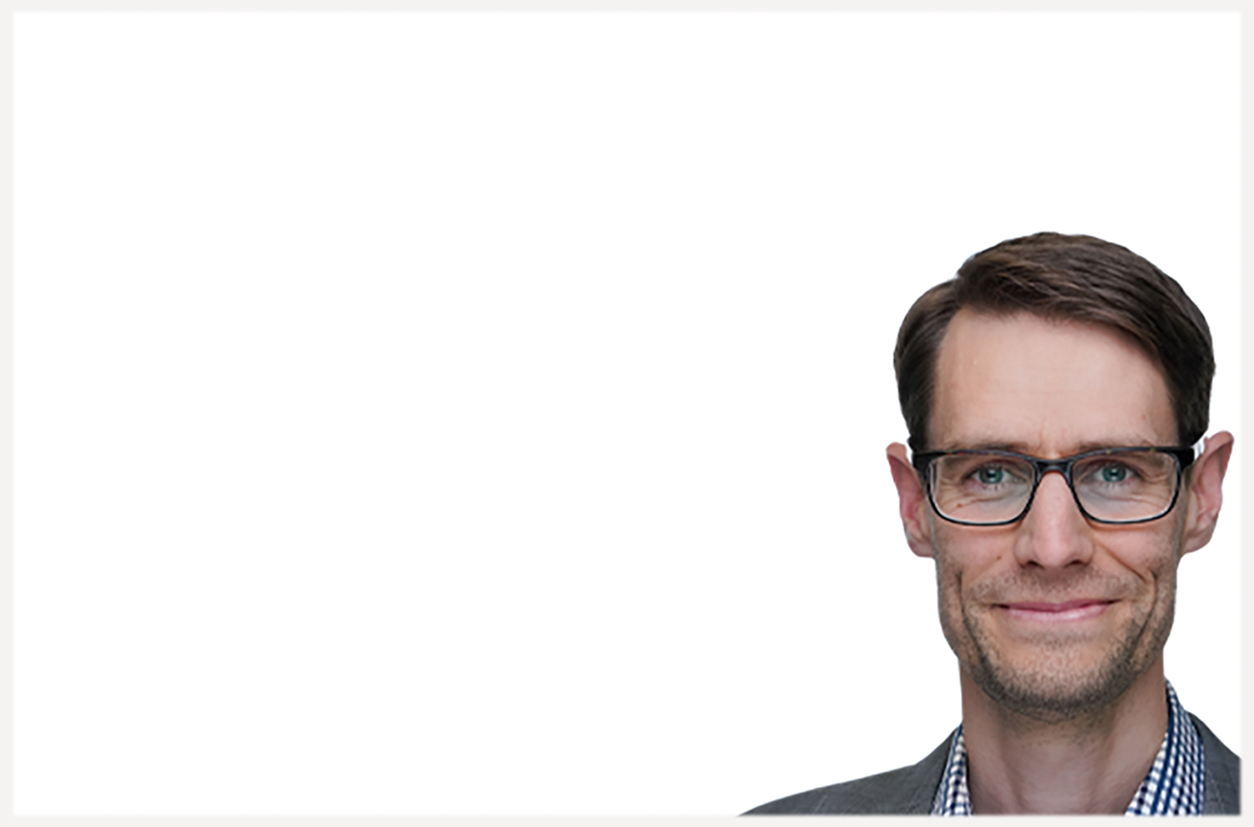 Tim Beresford
Associate Director
Tim is the Global Technical Manager for the NDY Acoustics team – in charge of maintaining the highest level of technical competence and quality of deliverables across the wider NDY group. With more than 15 years of exclusive acoustic engineering experience behind him, he has led a wide variety of projects, particularly in the fields of building and environmental acoustics, spatial acoustics and vibration analysis. He has been called upon to act as an expert witness in several hearings.
"NDY has been a part of my family since graduation and has given me the opportunity to work on interesting projects and make good friends throughout Australasia. I was not expecting this promotion because I feel I've just been doing my job, but I am very grateful for the recognition, none-the-less."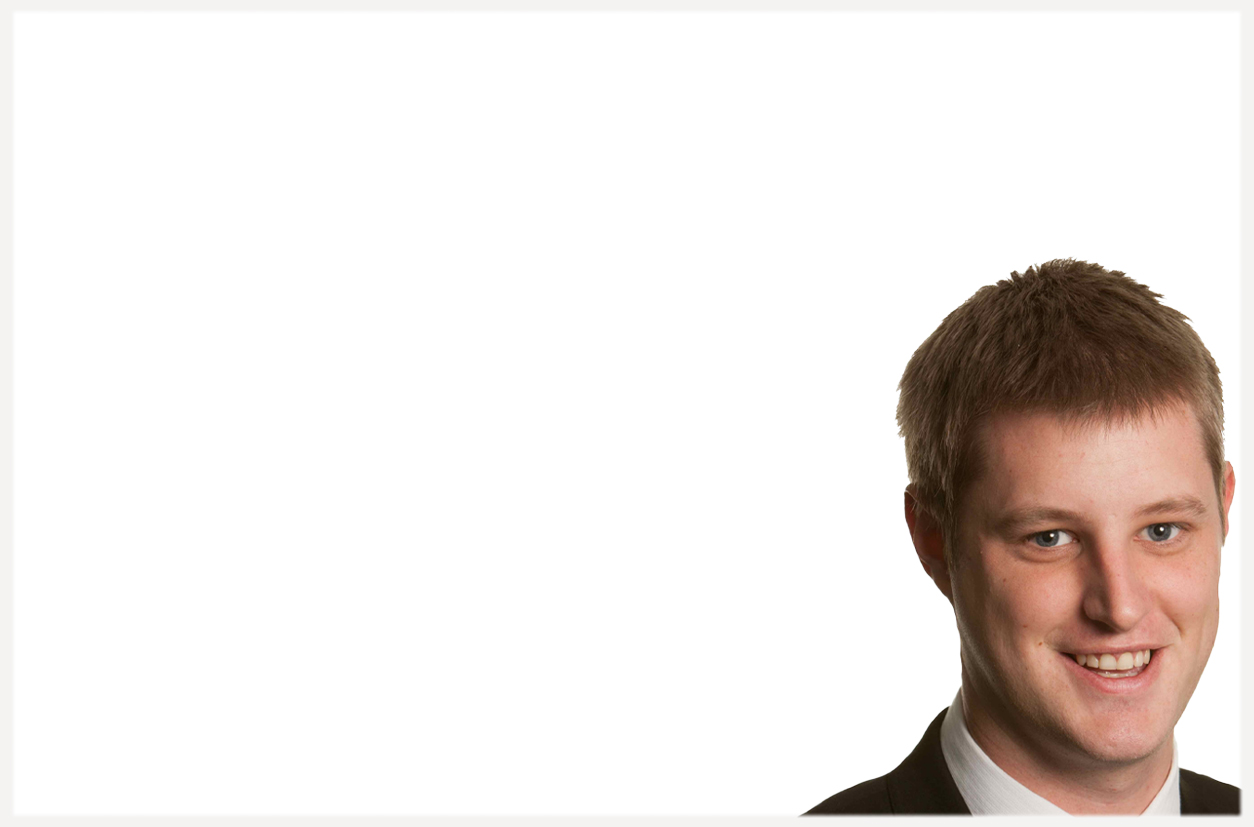 Michael Bartlett
Associate Director
In 2011, Michael joined NDY Auckland where he was first involved in the design and documentation of lighting and electrical services on several projects before joining the power group in NDY Perth where he gained extensive knowledge in power design. By 2014, Michael moved back to the Auckland office. He has been working on a variety of building services projects including fit outs, commercial buildings, hotels, schools and more.
"I am very grateful to receive this recognition and appreciate the opportunities that I have been given at NDY. I would like to thank my amazing colleagues who have all contributed to my personal and professional growth. I look forward to continuing to deliver great projects for our clients."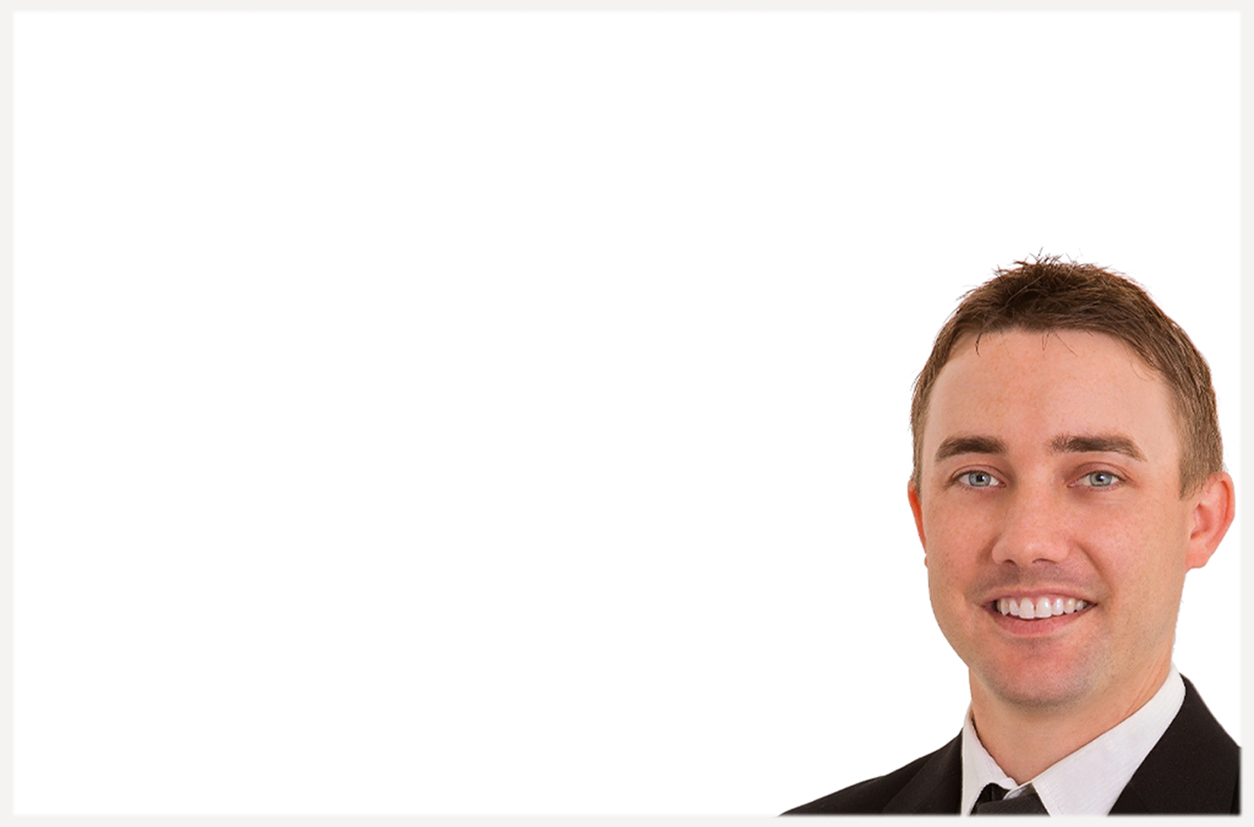 Guy Nawratzki
Senior Associate
Guy is a successful project leader and lead mechanical engineer on a number of small and medium sized projects. He is also actively involved in a number of large and technically complex projects and is eager to continue his professional development. He has worked closely with key stakeholders to achieve the required operational parameters on a number of complex projects. His attention to detail and a key understanding of the client's core requirements ensures the project achieves the operational requirements.
"I'd like to thank everyone who I have worked with across the many NDY offices. The support from each team member is what makes technically challenging projects a success. I look forward to my continued development with the support of the fantastic Brisbane team."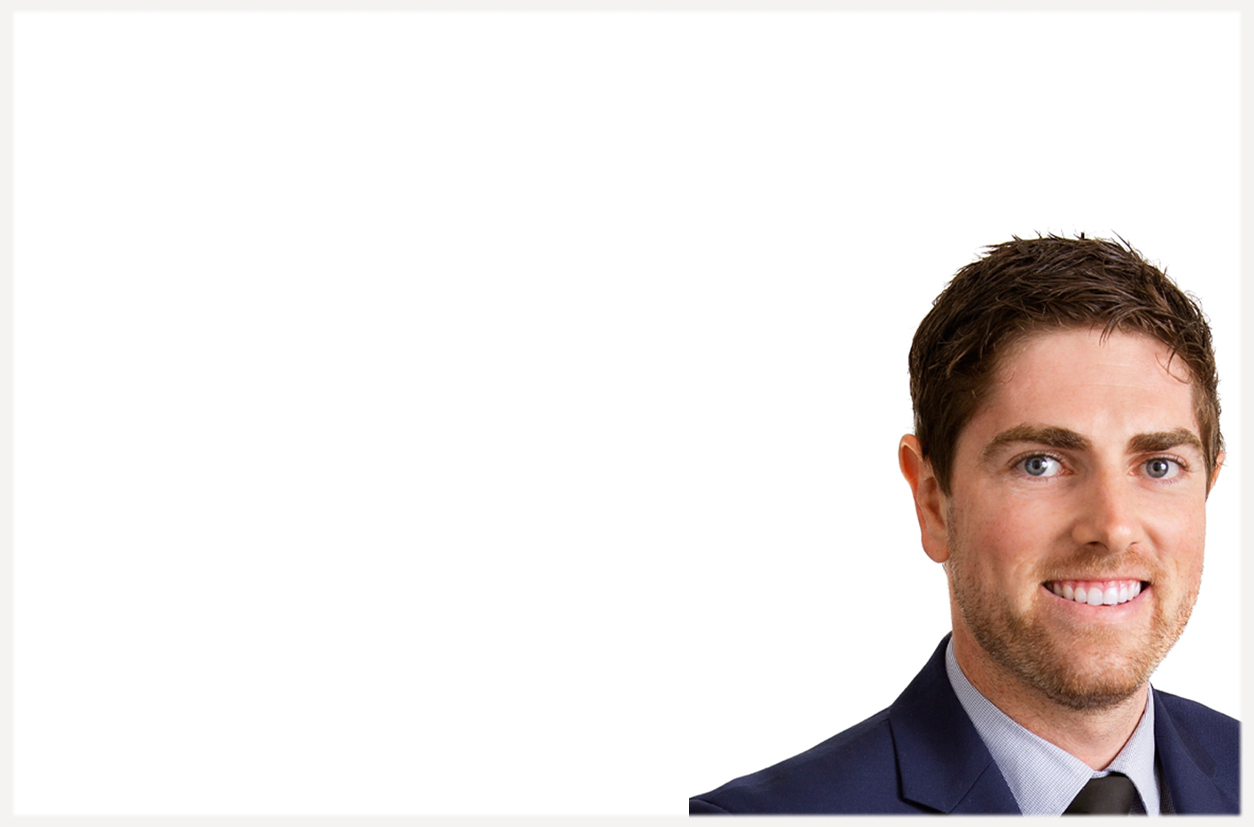 Kiel is a Senior Mechanical Engineer at NDY and has significant experience across a number of market sectors including Sports, Transport, Retail, Commercial Offices, Defence, Interiors/Fitout and Entertainment.
In his current role, Kiel is responsible for the design, documentation and subsequent quality inspections of mechanical systems, inclusive of heating, ventilation and air conditioning (HVAC), as well as specialist systems. He prides himself on delivering innovative and quality solutions that meet and exceed both industry best practice standard and the client's expectations. He is a keen adopter of 3D/BIM modelling software and employs this to deliver highly coordinated solutions that assist with delivering a smooth construction phase.
"I am very grateful for this appointment and would like to thank my team and the wider Brisbane office for all the support they have provided since starting at NDY. It makes me truly happy that NDY has provided me with an opportunity to work within a diverse group of skilled and enthusiastic individuals at the forefront of what we do and I look forward to continued challenges and exciting opportunities that lie ahead with NDY."
Sherry is an Electrical Engineer. She completed her engineering degree at the Australian National University with majors in sustainable energy, mechanical and materials. As an electrical consultant, she is practical and focused on providing innovative solutions exceeding our client expectations. Since joining NDY, Sherry has been involved in range of projects across government, commercial offices, community and education property sectors.
"I am pleased and grateful for this recognition, particularly to my team here in the Canberra office who have been very supportive. I aim to further develop my skills and continue to assist the wider NDY Group towards achieving the best outcomes for projects. I look forward to working as an Associate and the opportunities within NDY."
Engineering Commissioning Services – Sydney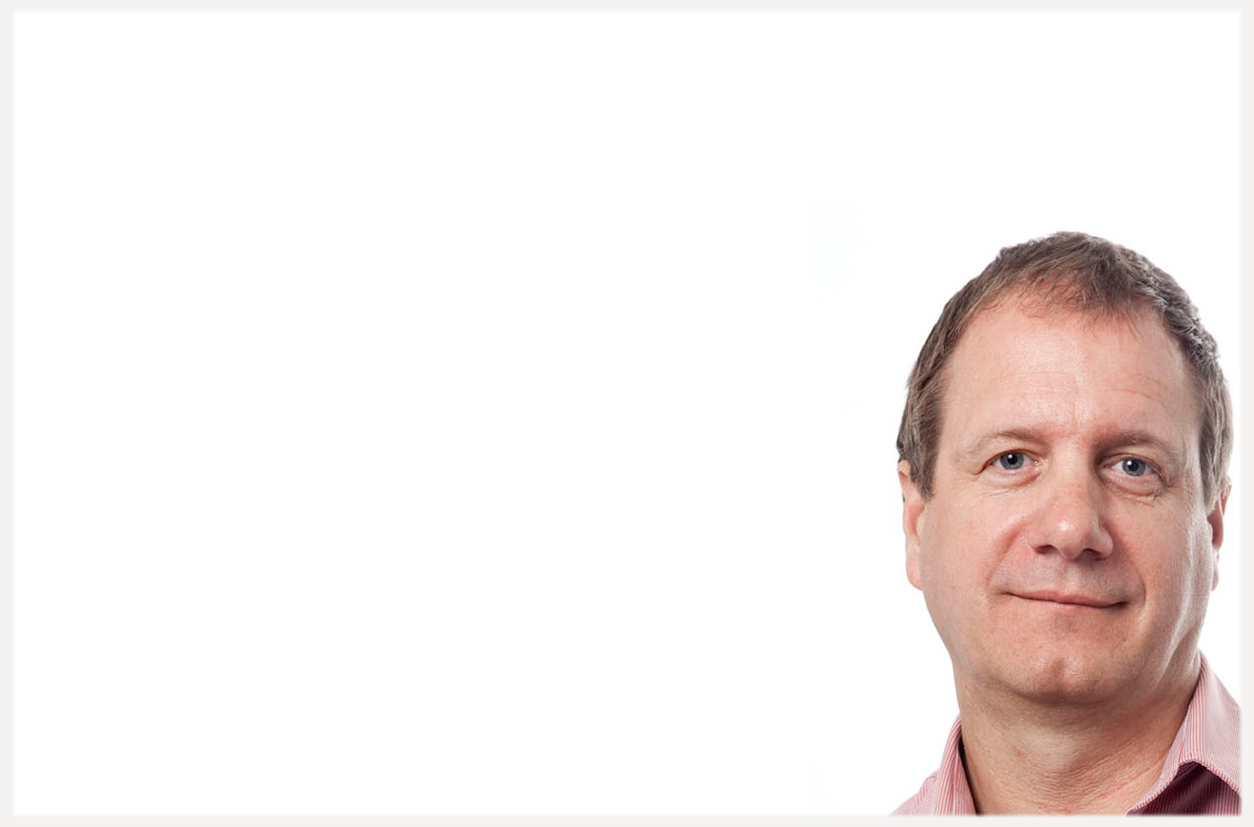 Having entered the industry as a service engineer on HVAC plants, Paul has been involved in field diagnostics and commissioning of a wide variety of building services and plants. His skillset encompasses mechanical, electrical, air-conditioning, associated control systems and BMS systems. He has been extensively involved in the commissioning and project completion field. The many projects that Paul has been involved with, have ranged from very simple minor systems serving residential or light commercial through to large central plant systems in the resource sector in many parts of the world. Paul is now working closely with Standards Australia revising guidelines around commissioning. Paul is also involved with AIRAH and is on the board of Directors as well as chair for the recently formed Commissioning Special Technical Group.
"Very pleasing to be recognised for my efforts to date and I am honored to be appointed as a Director. I will strive to further develop and help those around me do the same, I will continue to assist the ECS team in achieving the best outcomes in the future."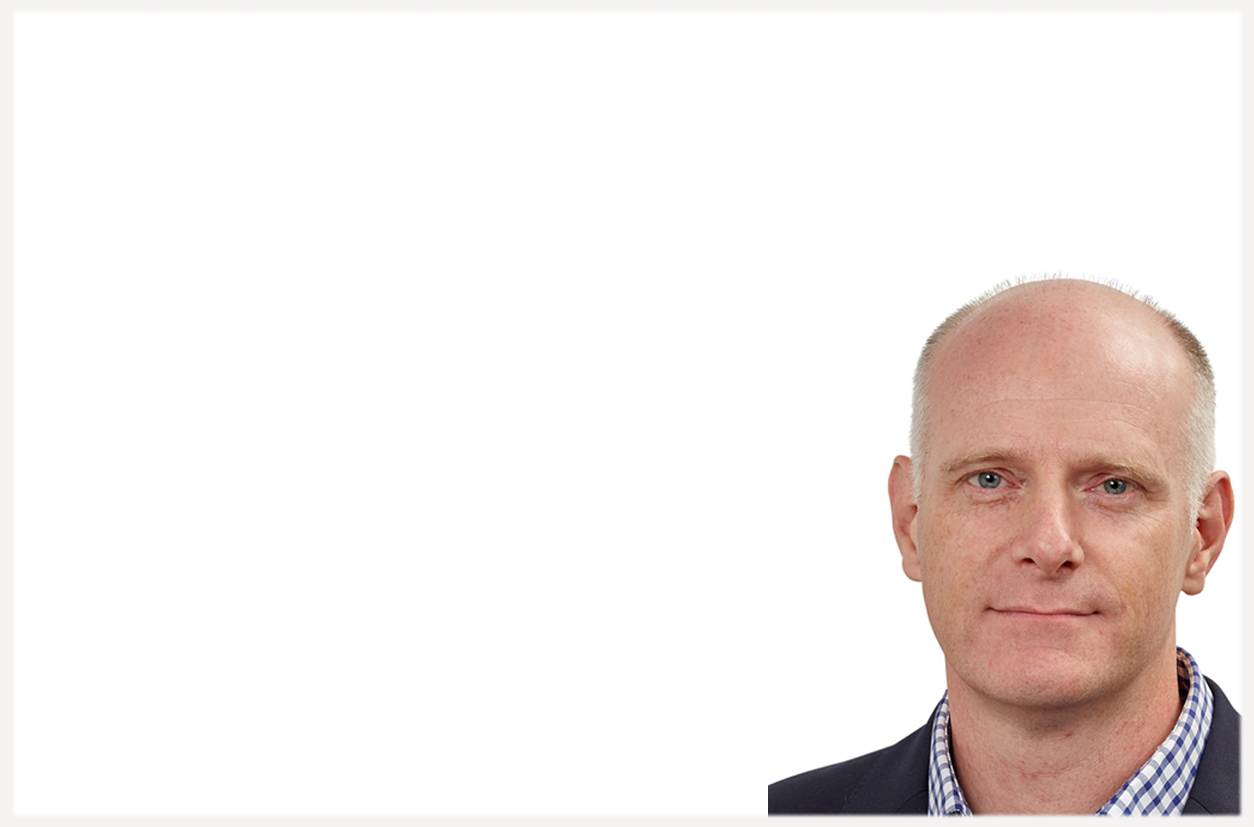 Troy Wilks
Senior Associate
Troy joined the ECS Sydney office in 2018 after returning to the Southern Hemisphere. He is a highly experienced Chartered Professional Engineer who has worked on a diverse range of award-winning projects across the UK, Europe, UAE and Australia in both Commissioning Management and Energy Engineering roles.
"I would like to take this opportunity to thank the Australian-wide ECS team for their ongoing diligence and support. ECS is celebrating our 10th Anniversary during 2021 and I'm passionate about my new role as Senior Associate and the global opportunities that being part of Tetra Tech brings."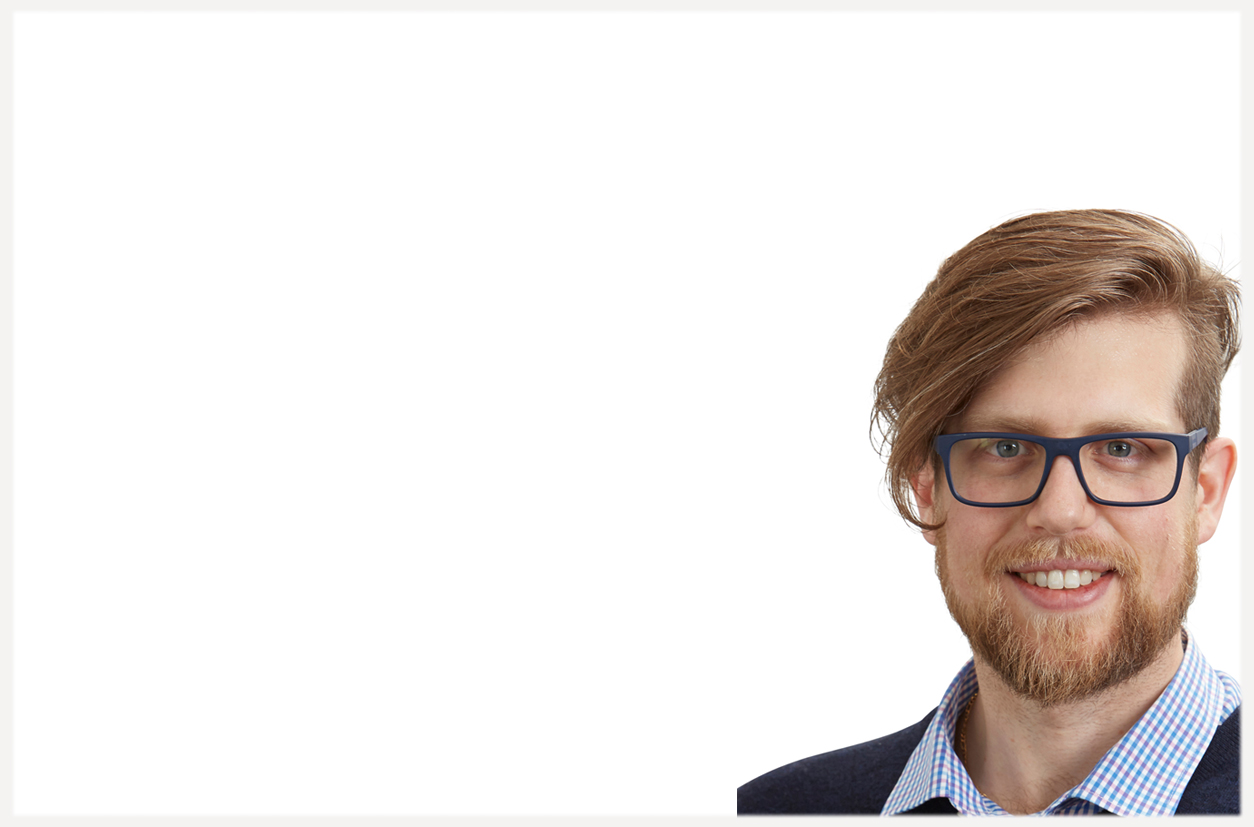 Matthew Giubin
Senior Associate
Matthew is a Commissioning Manager and NSW / ACT State Manager with industry experience in the residential, commercial and mission critical sectors. Prior to joining ECS, Matthew specialised in tri-generation, co-generation and solar thermal systems for a contracting company where he gained practical experience with the design, installation, and commissioning of these systems.
"I am extremely humbled and appreciative of the recognition provided. I would like to thank the ECS team for being tremendously supportive over the past four years. I find myself very fortunate to be part of such an experienced and professional team. Happy 10th Anniversary."
Damien Renaut
Senior Associate
Damien joined the NDY team in our London office in 2020. Damien is the Smart Buildings Team Leader in the London office and works with his team to support our clients in designing best in class Digital Building solutions.
Damien has 15 years' experience in the Smart Buildings field ranging from small to large projects and from commercial offices to airports. With experience in Building Management, Lighting Control, Air Quality and Metering Systems, and a passion for Cloud Computing, Internet of Things and innovation in general, Damien thrives in designing client solutions, ranging from BMS to Smart Buildings and Cloud Analytics, with a focus on improving Sustainability, Operational Effectiveness, Occupier Wellbeing and User Experience.
"I am honoured to have been promoted to Senior Associate and grateful to have been given the opportunity to lead the wonderful Digital Building team at NDY UK. I would like to thank everybody at NDY and Tetra Tech working with me and who make this company such a nice place to work and thrive."
Sam has a proven track record in the design and supervision of specialised electrical services liaising with architects and design team members throughout the design process and overseeing contractors during construction, ensuring the stakeholders requirements and expectations are met and the quality of installation is compliant.
He has comprehensive knowledge of designing, developing and maintaining electrical systems and components to required specifications, focusing on economy, safety, reliability, quality and sustainability.
"I want to thank NDY for the recognition of my work and very much look forward to continuing my career with NDY in this new position. I am very excited to work with the team on building on our success in the last year after a very challenging global situation. NDY have given me the ability to challenge myself and improve on every aspect of my engineering ability, I very much enjoy working with the team in London and look forward to continuing that fantastic relationship and progressing further in my career here."
Joseph Pavitt joined NDYs Mechanical Design Team in 2013 and now forms part of the Mission Critical team. Since then, Joseph has gained a variety of experience delivering specialist projects of all sizes across a number of sectors and now acts as Project Leader for multi-disciplinary projects under the mission critical team. Joseph is currently a qualified CIBSE Level 5 Low Carbon Energy Assessor with emphasis on sustainability in design, Part L compliance, Energy Performance Certification and BREEAM.
"It's been a crazy 18 months for everyone, and to receive recognition in such times is a truly special feeling. I would like to thank the Exec team and everyone in the London office for their continued support, especially the MC team who have helped me grow into the professional I am today. I'm really excited to get stuck into Associate life at NDY, onwards and upwards."
Claire is a chartered mechanical building services engineer, with over 9 years of experience in the design and coordination of a wide variety of projects, from undertaking services design, to working with the contractor onsite for new build and refurbishment projects, project managing, and performing condition surveys of building services. She has managed design teams, budgets and programmes, and has a drive to ensure projects succeed, whilst delivery energy efficient and sustainable buildings.
"I am so pleased to be recognised and would like to thank my colleagues in the London office who have helped me develop and supported me. NDY has a great environment for knowledge sharing and developing which I look forward to contributing to as an Associate."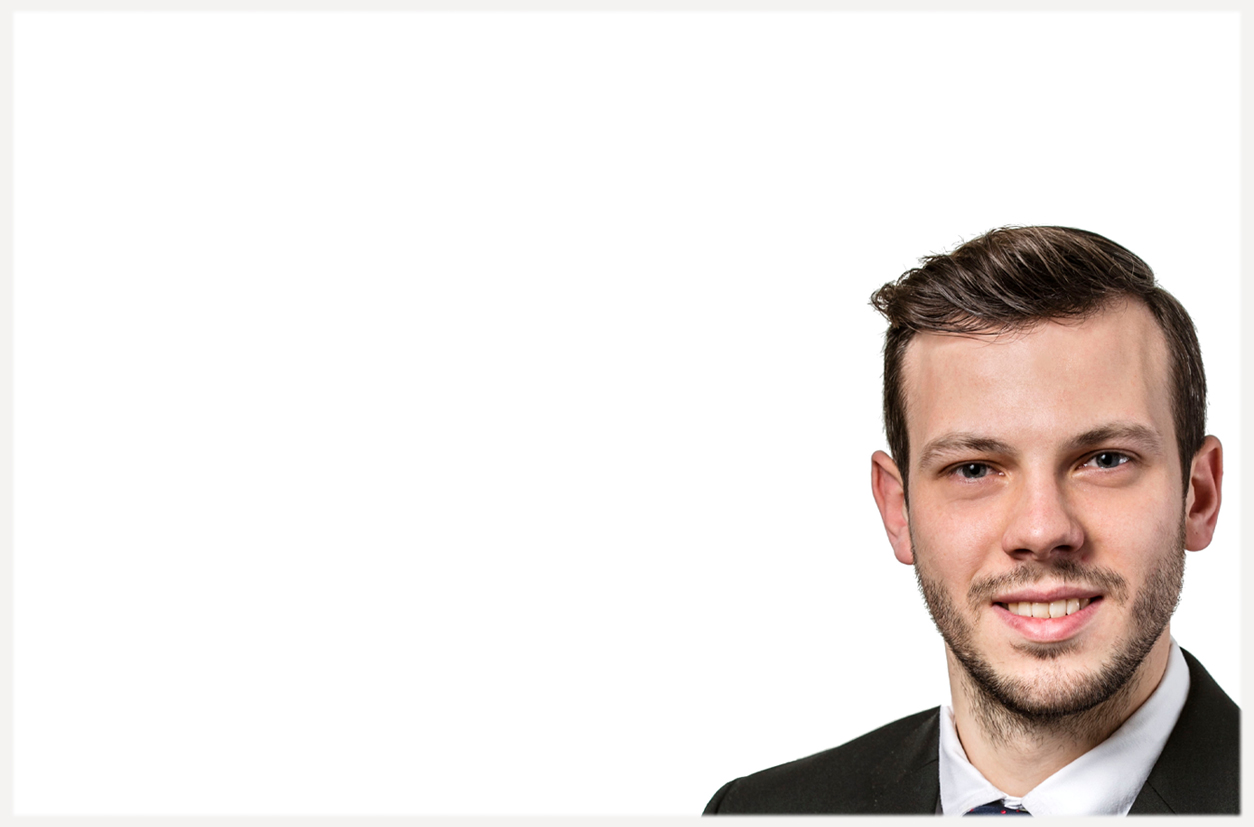 Drew is a young, highly motivated engineer with a passion for creative and sustainable design solutions. Having joined NDY in 2016 he entered NDY's graduate programme spending time with and learning from NDY's core mechanical & electrical teams. He has obtained in depth knowledge of the building services design practices. Prior to joining NDY, Drew studied Mechanical Engineering at Queen Mary, University of London, receiving the Tony Adey award for 'Outstanding Academic Achievement'. He has recently completed a MSc in Architectural Engineering and is in the process of becoming a chartered engineer. Drew has experience with projects in a range of market sectors including commercial, mixed-use, hotels, mission critical, health centers and theatres. Projects within these market sectors include developments such as high-rise towers, large scale basements and small listed developments. Drew's strong teamwork, adaptability and effective communication skills alongside Revit capable design work make him a valuable design team member.
"Well, what a whirlwind of a journey it has been! Starting my career as a graduate engineer back in 2016 and standing here today as an associate – many thanks to the NDY family for their continued support and recognition of my efforts, I'm truly proud and excited for our next chapter together."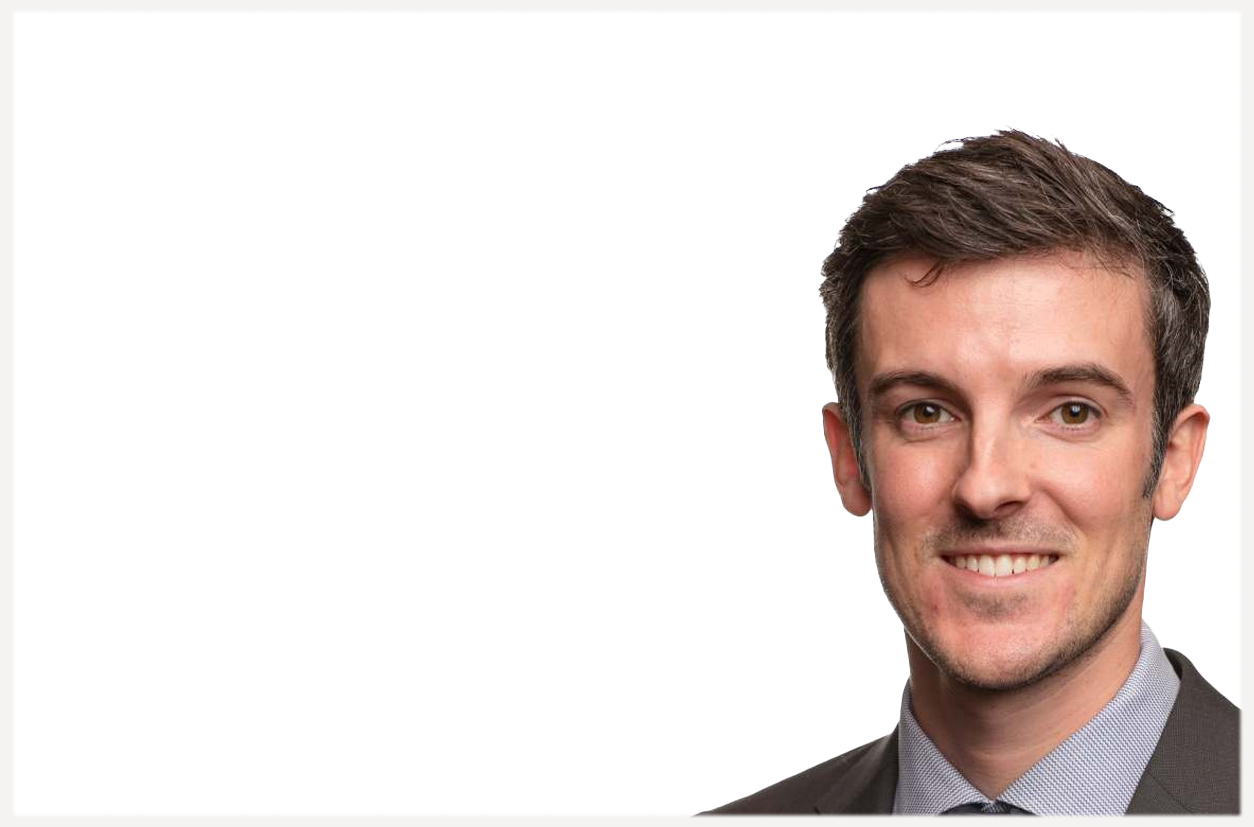 Tim Bush
Associate Director
Tim leads NDY's group of specialist sustainability consultants in Victoria, South Australia and Western Australia. He's involved in providing advice to enhance the ecological sustainability of the built environment across all project stages, including construction and operation – but specialises in the sustainable design of buildings. In particular; net-zero-energy and electrification strategies.
He's worked across the office, education, corrections, healthcare, residential, retail, defence, and heavy rail sectors – both in Australia New Zealand and the Middle East. Tim has a particular passion for cutting edge technologies, integrative design solutions, and performance-based project objectives that genuinely push the industry forward.
"I very much appreciate this recognition, all the more so for its timing. The last 18 months has been challenging, and I'm really proud of how we've supported one another. But also, as an industry, our sustainability focus is shifting – to upfront carbon, circular economics and supply chain responsibility – making it an exciting time to be at NDY."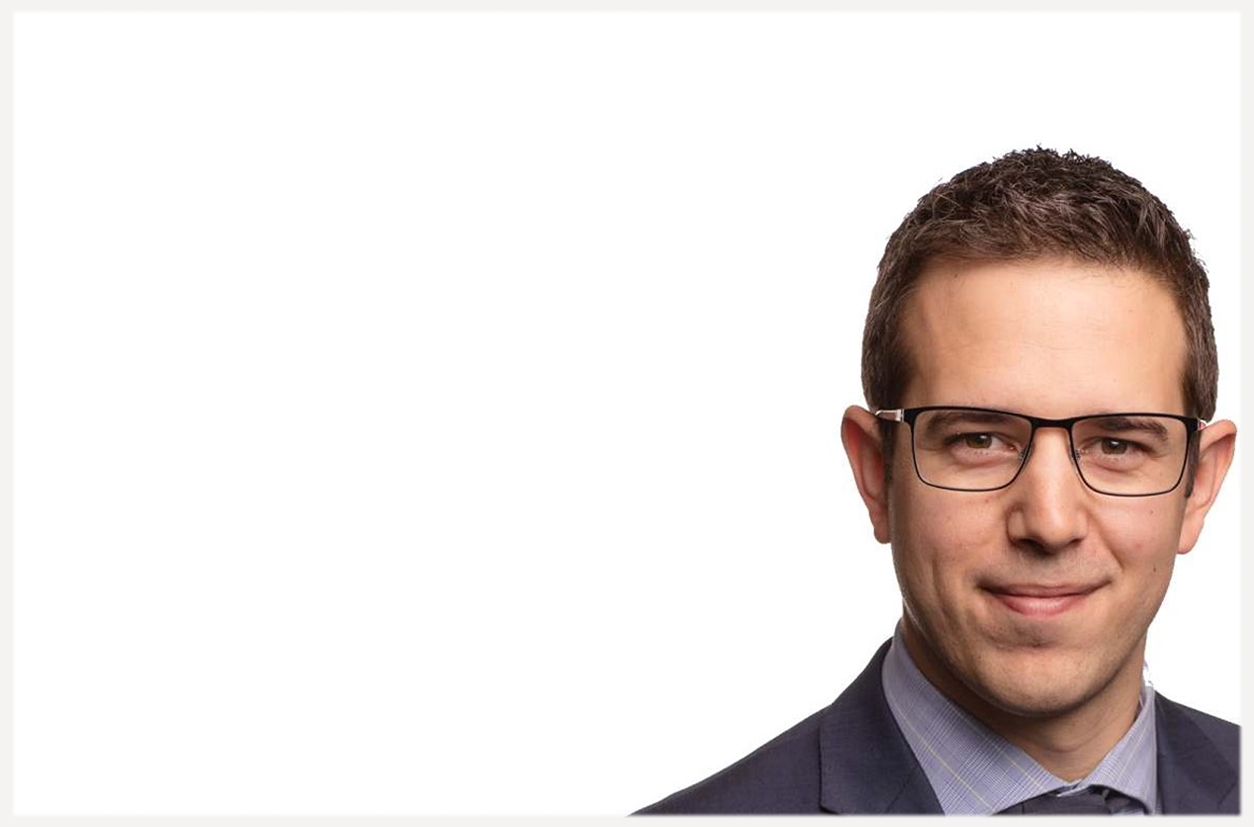 Steve Marotta
Associate Director
Stephen is the National Mission Critical Key Client Manager for NDY and is responsible for the design and delivery of mission critical projects across Asia pacific. His broad multi-services knowledge within the mechanical, fire, electrical, security, structural and architectural disciplines provide strong outcomes for clients. Extensive experience in both new builds and also the upgrade of existing live facilities provides security of outcome to clients with mission critical facilities. Stephen has delivered a large number of successful projects across a wide range of market sectors including, pharmaceutical, co-location, defence, energy generation, financial, education, aviation and health.
"I would like to thank the amazing team here at NDY whom I have the pleasure of working with every day. A super talented, driven, and positive group that help to deliver amazing results. I appreciate the recognition and look forward to delivering more amazing projects."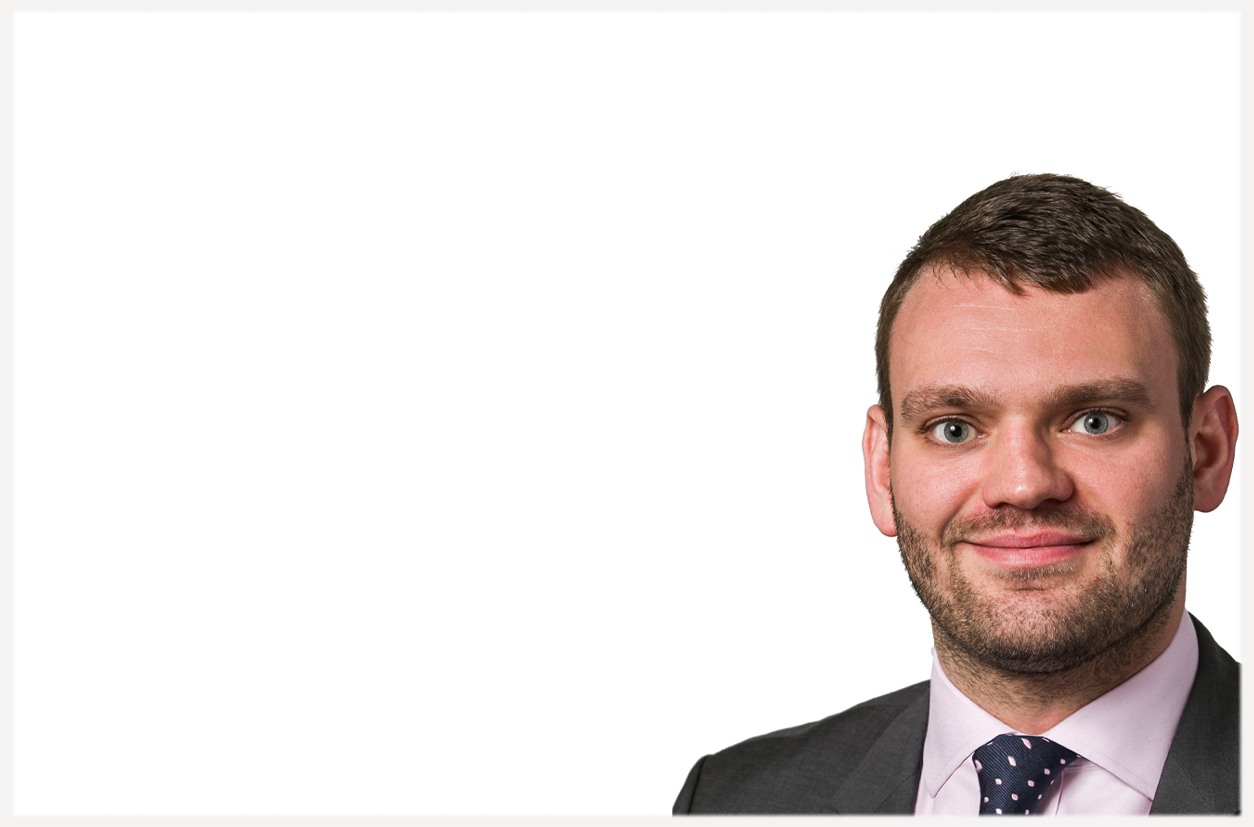 Matthew has a proven track record in providing consultancy at all project stages, including strategy, design, procurement/tendering, construction and post-handover support. This track record includes project leadership roles and technology consulting for a broad range of clients. His involvement working closely with tech clients seeking to push the boundaries of Digital/Smart Buildings has led to close familiarity and input into emerging standards within the space. He is pro-active in understanding the client's priorities and values and identifies solutions aligning with those values. He applies his multi-disciplinary knowledge and experience to improve coordination within the wider design team and encourage dynamic problem solving.
"I am grateful for this appointment and recognition. My time at NDY has allowed me to grow within our London office and now within our Melbourne office, working with a great group of people across both offices. Over this time, NDY has supported me in developing into the Smart Buildings space and I look forward to working with the whole NDY team and contributing as an Associate."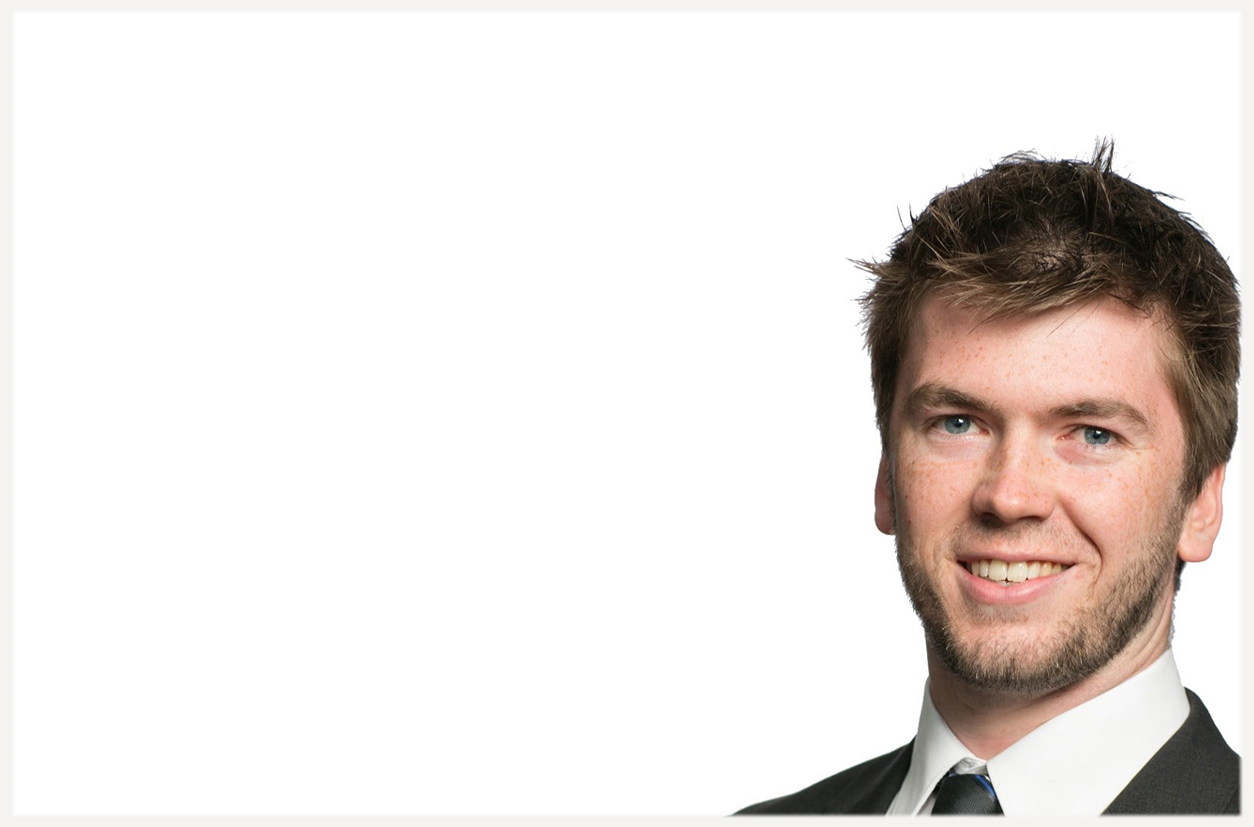 Rowan is currently responsible for the delivery of multi-disciplinary projects within the interiors group, and the design and documentation of electrical services. His electrical services experience includes the design, documentation and construction administration of power, lighting, communications and security systems. He focuses on designing solutions through extensive collaboration and coordination with the broader design team to achieve the aspirations of the client, while maintaining compliance with standards and industry best practice. Rowan has a background in the project delivery of core electrical projects as well as extensive experience within the fitout sector, where he has completed projects for a diverse selection of commercial tenants.
"I am grateful for the appointment and I would like to thank NDY for the fantastic experience it has been so far. A highlight for me has been the great professional role models and colleagues in the Melbourne Office who I have had the pleasure of learning from along the way. I look forward to the exciting opportunities ahead, continuing to learn alongside my colleagues, and doing my bit to contribute to the team effort. "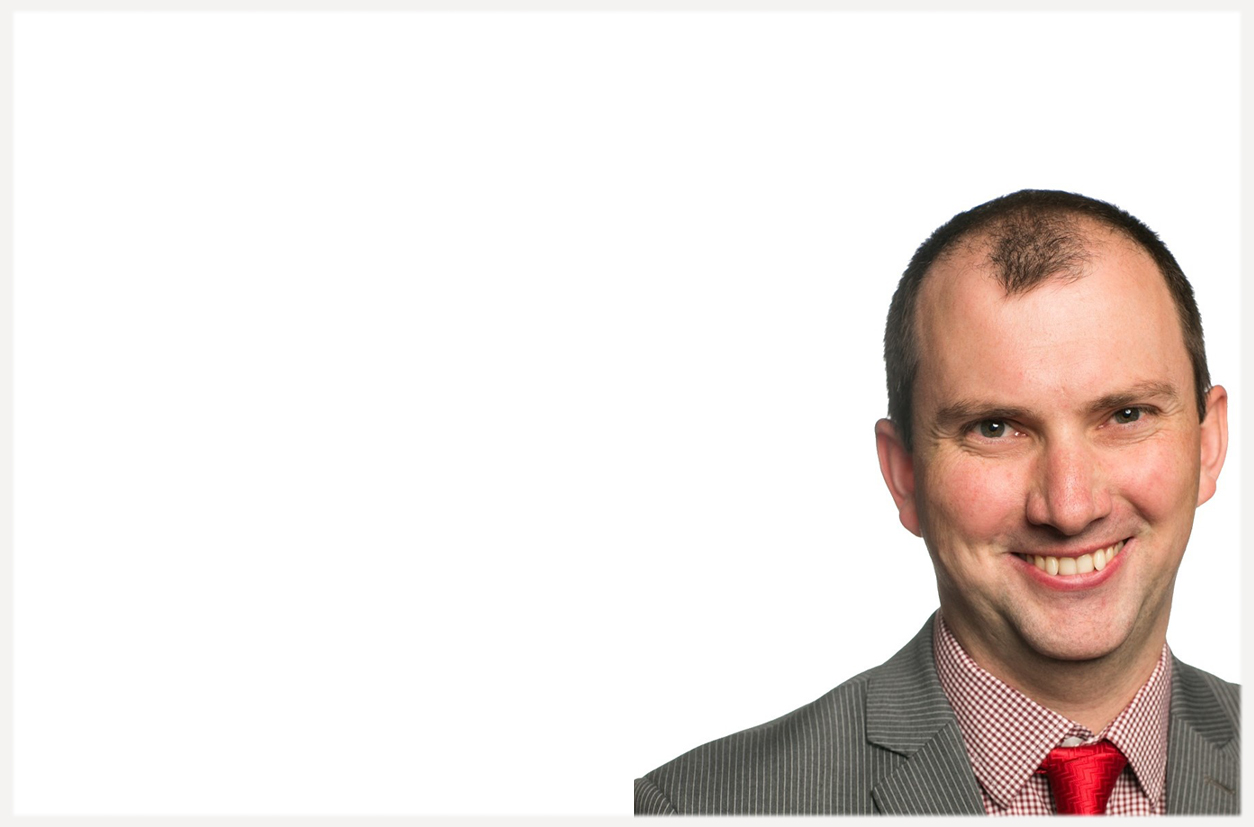 Stephen Patterson
Associate
Stephen has taken a lead role in many electrical, communications, health ICT and audio visual projects starting from user group consultation through to detailed design, documentation, project leadership, and implementation.
Stephen has extensive experience in electrical, communications and audio visual systems in hospitals since beginning his career as an electrical engineer in 2007. He maintains a focus on practical designs that keeps the end user central in all design decisions.
Stephen has interests in technology and enjoys working in spaces that requires technology-based solutions. His experience includes nurse call, patient entertainment, audio visual systems, mechanical control systems, security systems, power control systems and master clock systems.
"I feel privileged to be part of the NDY and to have been given this recognition. Since starting at NDY, I've felt both continually challenged and supported and I think this has helped me to work hard to be better at what I do. Thanks to everyone at NDY who has educated me, laughed with me, and supported me in my time here. I'm looking forward to continue working with such a great team."
Throughout her time at NDY, Tze has gained design experience on a wide variety of projects including high rise, commercial, government, education, healthcare, defence, residential and retail developments. Tze is responsible for design, documentation, drafting, project managing and contract administration.
She has also developed her skills and expertise in fire protection services design, project management, 3D CAD, Revit and Navisworks.
"I am delighted and grateful to receive this appointment. Thank you for the on-going support and for recognising my work. I look forward to the exciting journey ahead at NDY."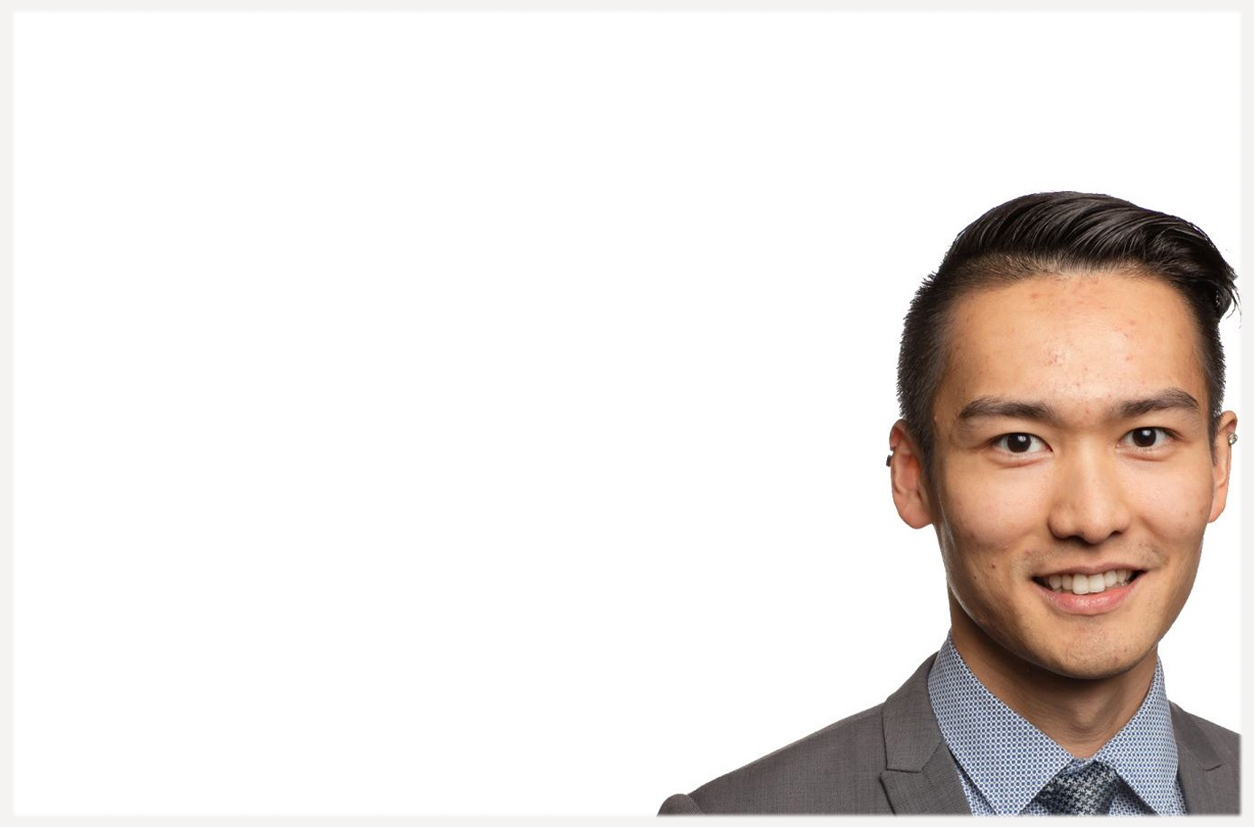 Joining Norman Disney & Young in 2011, Gabriel has a decade of acoustic design and vibration analysis experience on a wide variety of projects. Currently leading the Acoustics Melbourne team, he is responsible for managing projects across various cities from start to finish ensuring that the client's requirements are met. Gabriel is known for his continual and effective communication with architects and the design team in order to maintained and establish the best practical solution for the client.
"I am extremely grateful, humbled and honoured by this appointment. I am where I am today because of the support and mentorship from my team. Couldn't have done it without them. Looking forward to future opportunities and further growth at NDY."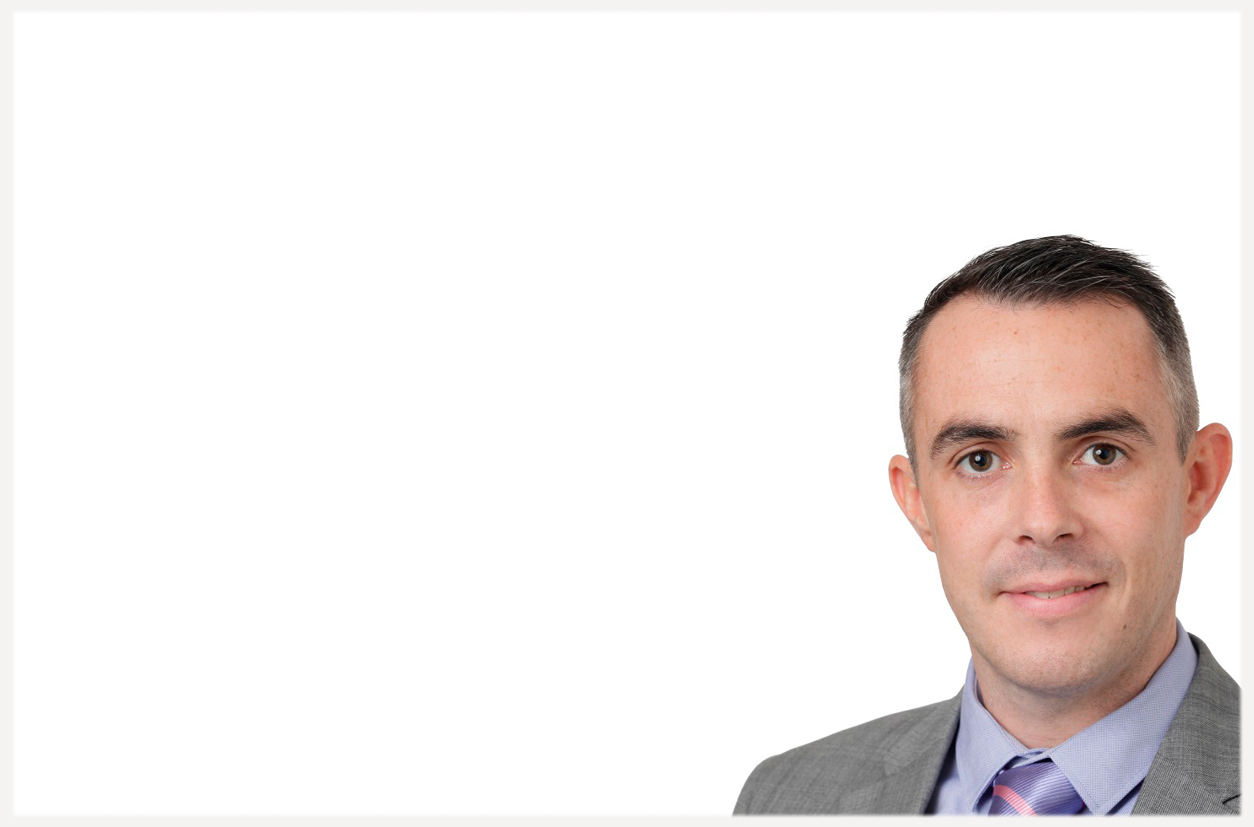 Steven Barrett
Senior Associate
Steven Barrett commenced with NDY Perth in June 2012 as a Fire Protection Engineer. Originally working in Ireland as a Design Engineer for a fire contractor on major projects in Ireland and Europe. Steven has developed skills and expertise in fire protection services areas such as fire hydrant and hose reels, automatic fire sprinkler system design, fire detection and alarm system design. He also has extensive knowledge in fire safety engineering and the relevant codes and standards.
"I'm honoured to receive this recognition and would like to thank my colleagues who value my role and have supported me throughout my time at NDY. I look forward to continuing to deliver more amazing projects and Making Spaces Work for all our clients. "It is the set of the sails, not the direction of the wind that determines which way we will go".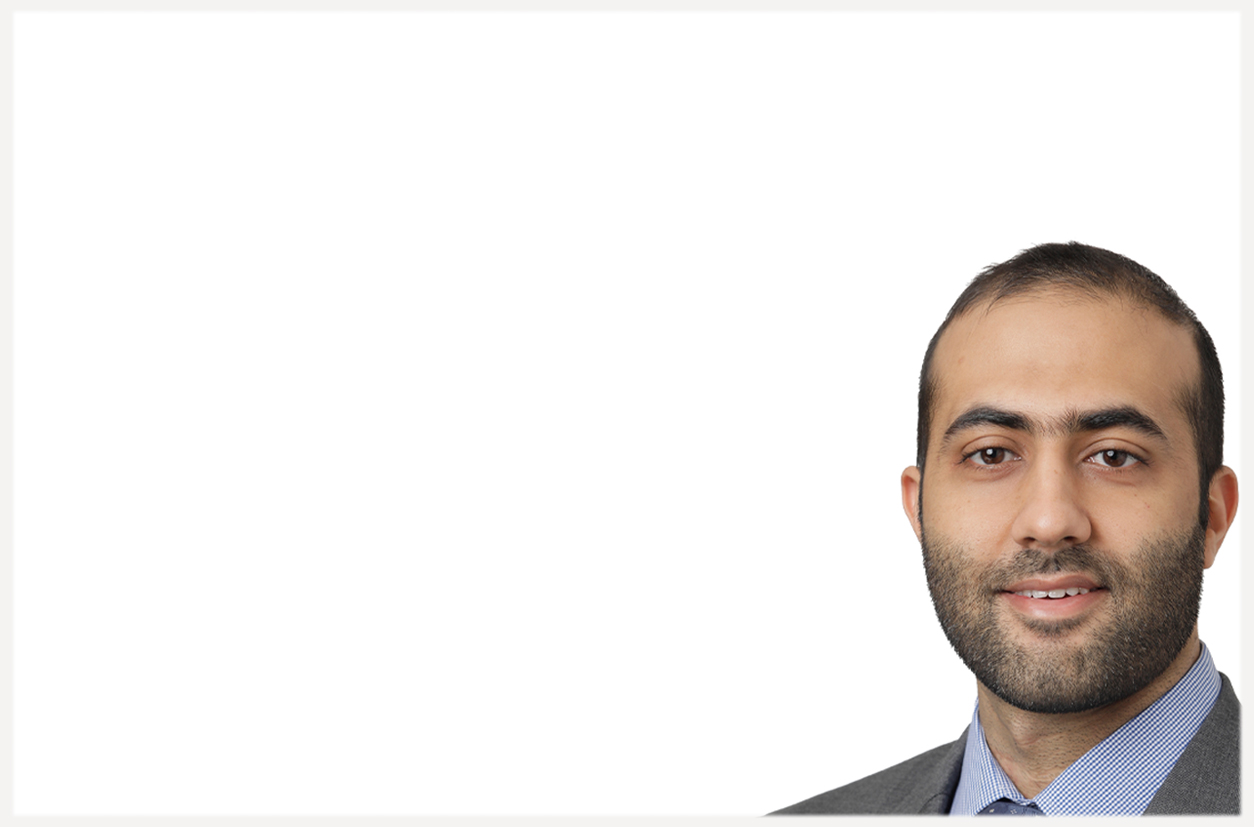 Adeel Silat
Associate Director
Adeel joined NDY in 2015 as a Hydraulic Project Engineer and currently leads the Fire and Hydraulic team in Perth. His consultancy experience, which spans over a wide spectrum of market sectors, has not only helped him acquire technical knowledge but has also helped him become a better leader. His dedication to his projects and commitment to clients has seen him successfully deliver projects and increase client-base.
"It is always gratifying to be recognised for your hard work and dedication. I am honoured by this recognition and grateful to those who supported this appointment. I am appreciative of the team support and opportunities provided to me not only to grow myself professionally but also to grow the business. Looking forward to greater achievements with the team while effectively Making Spaces Work!"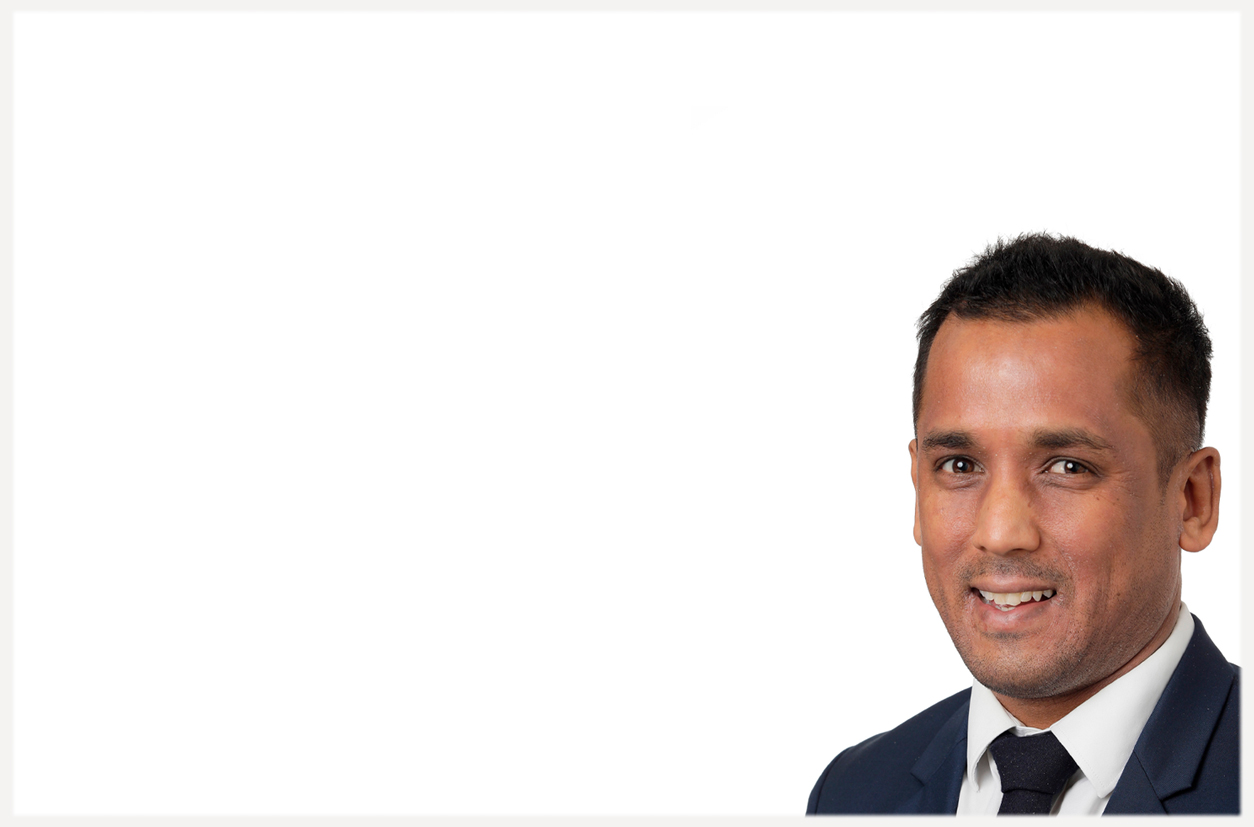 Tim is an electrical engineer located in the Perth office at NDY and leads the interiors team. Tim is responsible for managing and delivering multi-disciplinary projects in combination with the client, architect and builder. He brings to projects an in-depth, practical understanding of the built environment and a commitment to work with the team to produce a coordinated design. Tim strengths lie in client project delivery, quality and team management. He is focused on excellence, innovation and value engineered solutions in line with the client's vision and cost value.
"I am grateful for the appointment and would like to thank my colleagues across the business for all the support they have provided me. I look forward to the challenges and exciting opportunities that lie ahead with NDY"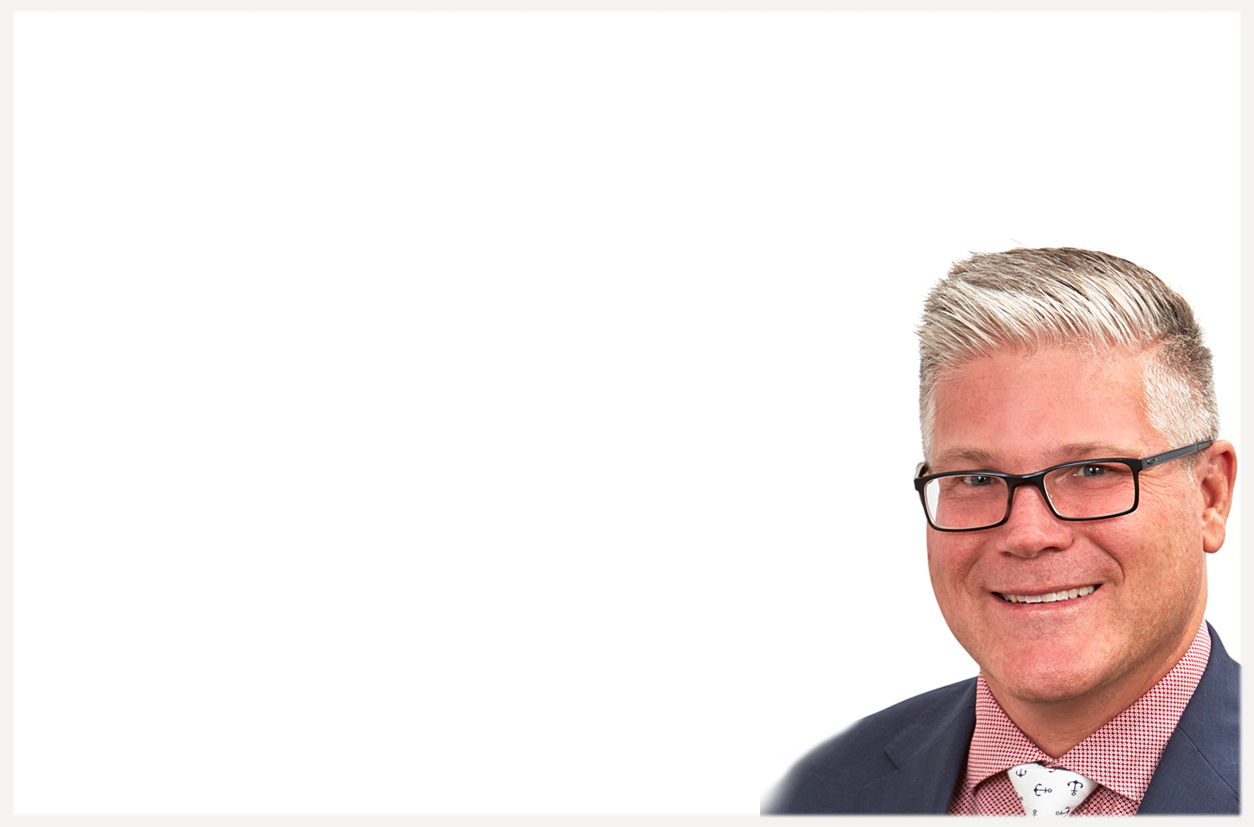 Robert Bartlett
Associate Director
As one of the team leaders of NDY's Mechanical Group, Rob is a project co-ordinator of multi-discipline engineering projects, and a lead mechanical services design engineer, design checker and verifier. With over 25 years of experience, he has been involved in the design of mechanical services and fire and life safety systems for various market sectors including infrastructure, industrial, data centre, commercial office, retail, entertainment, health care, education, hotel, and residential project applications. His analytical and planning skills enable him to marshal data and quickly develop an appropriate level of analysis to achieve practical and economical outcomes. An early trade background has equipped Rob with an appreciation of the practical issues in implementing engineering designs. Current responsibilities include client consultation, project coordination and concept and schematic design development of services for major multi-discipline projects, and then progressing the services detailed design and documentation to achieve the agreed criteria.
"I'm grateful to be part of the NDY family for over 22 years now, and appreciate the recognition of my efforts and experience, and the confidence shown in my future contributions. I am honoured by this appointment, have had the privilege of working with fantastic people in NDY and being involved in a huge range of interesting and significant projects across most market sectors. I look forward to the challenges and opportunities that lie ahead, particularly in the transport market sector. I continue to gain a lot of satisfaction from mentoring and supporting my mechanical team members, design team members, and those that listen to me, and also want to acknowledge the cooperation and support from the Sydney leadership team."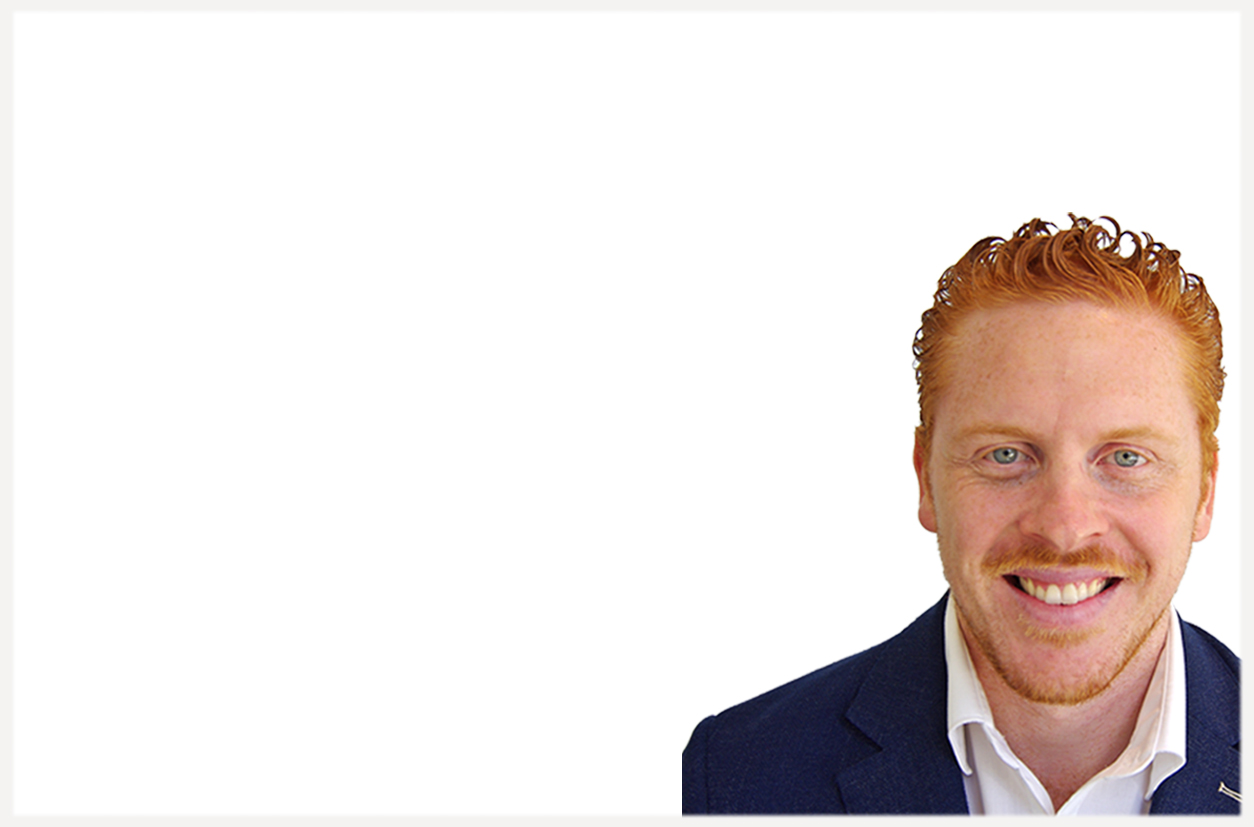 Mark Salisbury
Associate Director
Mark has more than 16 years of experience in the construction industry, most of which was gained through professional engineering consulting after significant early practical experience as an electrician. Highly skilled in leading teams and project planning, he can successfully interpret project briefs and deliver to surpass client expectations. His early trade background also heightens his appreciation for practical issues when implementing engineering designs. Well-versed in the art of communication, Mark prides himself on his ability to strongly convey required project details to stakeholders and internal team members to ensure project engagement throughout.
"I am delighted to accept this position as Associate Director after a very successful 16-months with NDY, especially during a challenging time in everyone's personal and professional lives. I look forward to big things in the future with NDY, achieving success together and continuing to extend and augment NDY's exceptional brand image across the market, to ultimately deliver on our business promise to our many important clients."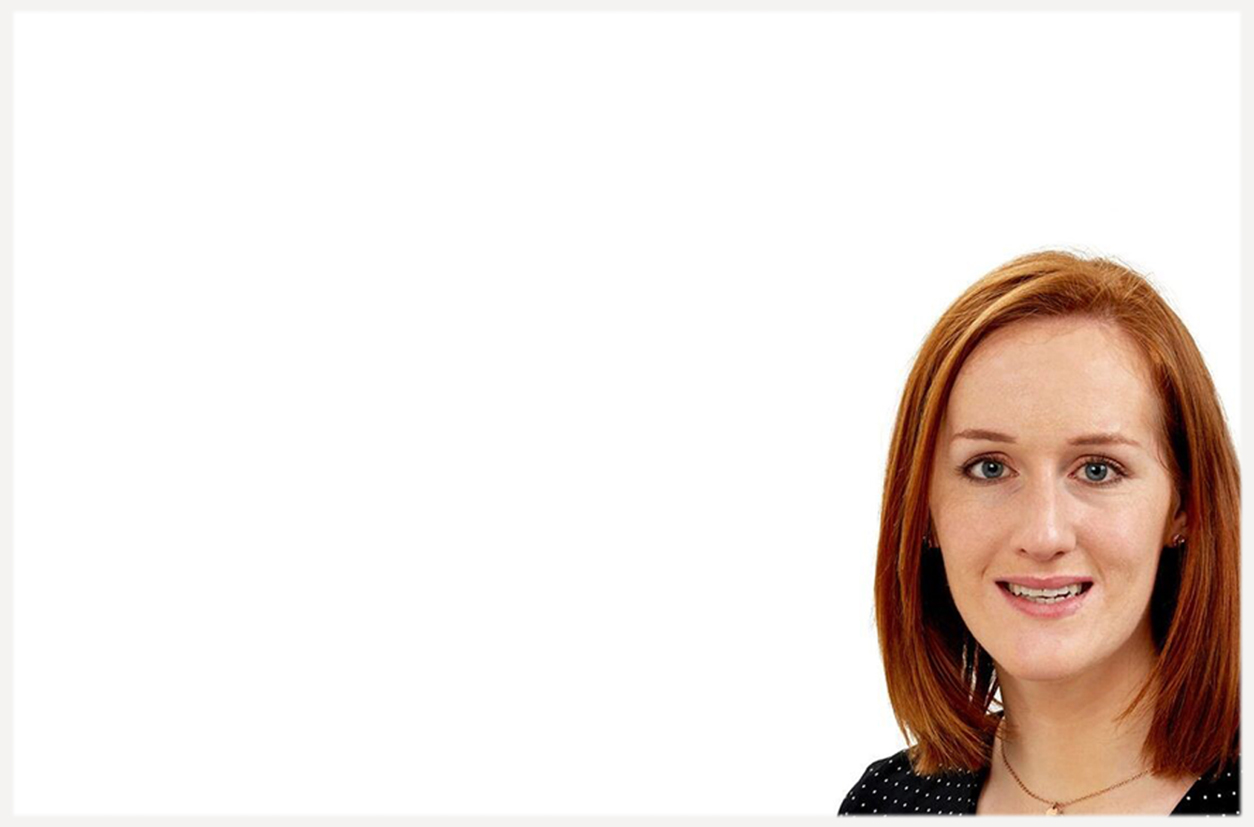 Elaine joined NDY in 2018 and has over 8 years' experience having worked in both contractor and consulting areas. She is a Senior BIM & GIS Consultant in the BIM & Data Services team for the NDY Digital Group in Sydney. The team specialise in multiple cross-platform digital delivery. Her most recent experience being in managing the delivery of the integrated BIM & GIS package for the Circular Quay Renewal Investigations.
"I am very grateful to receive this appointment and recognition. This wouldn't have been possible without the great mentorship and support I have received from my colleagues. Thank you for this opportunity and I look forward to contributing to the success of NDY."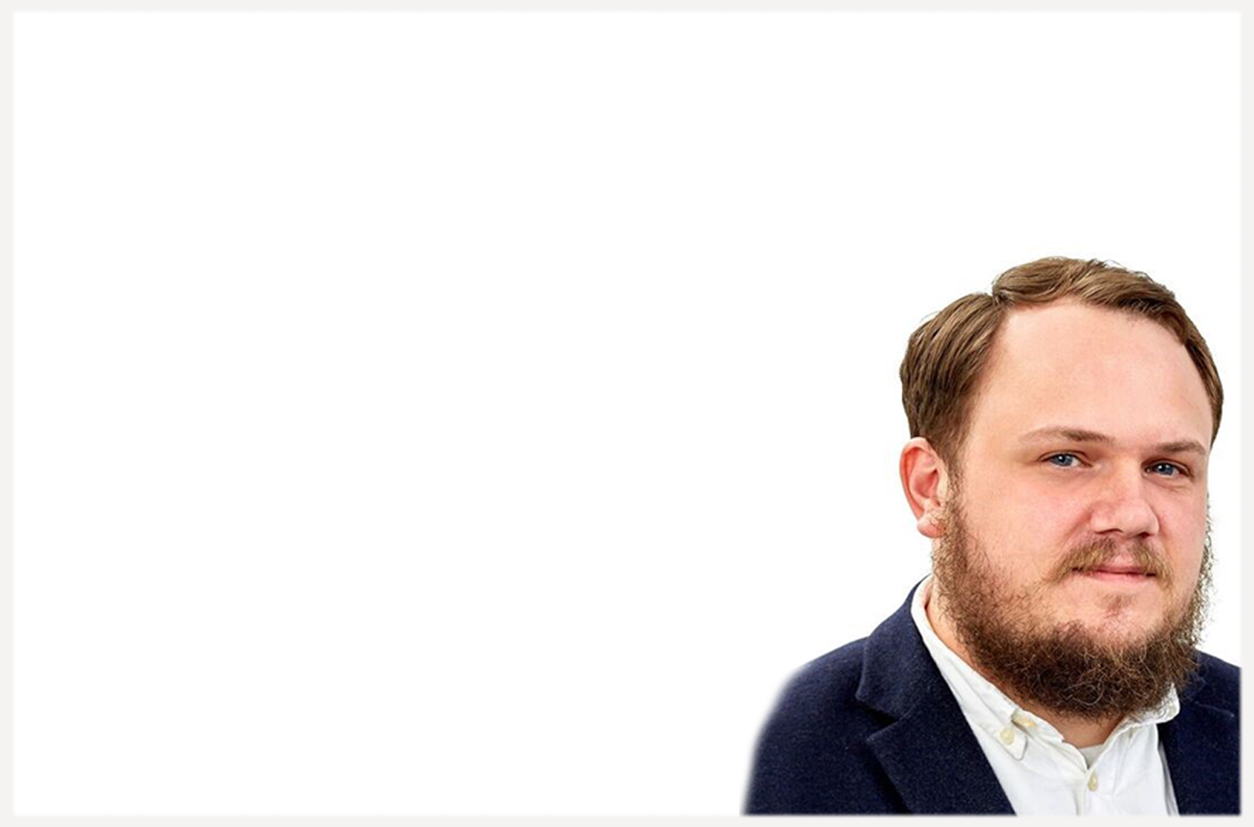 Roarke joined NDY as a mechanical engineer in 2017 after a successful stint in mechanical services contracting in both engineering and project management roles. During Roarke's contracting career, he was lead mechanical engineer across a broad array of projects while specializing in laboratory and critical health projects. Roarke's on-site experience extends to the project management and commissioning of landmark chilled beam office buildings as well as public works transport projects. Since coming to NDY, Roarke has broadened his skill base with work on several high level commercial fitouts as well as mission critical and transport projects.
"I am very grateful to the team at NDY and our stakeholders to have been put in a position to achieve as much as we have been able to, particularly with the recent Crows Nest Metro Station project."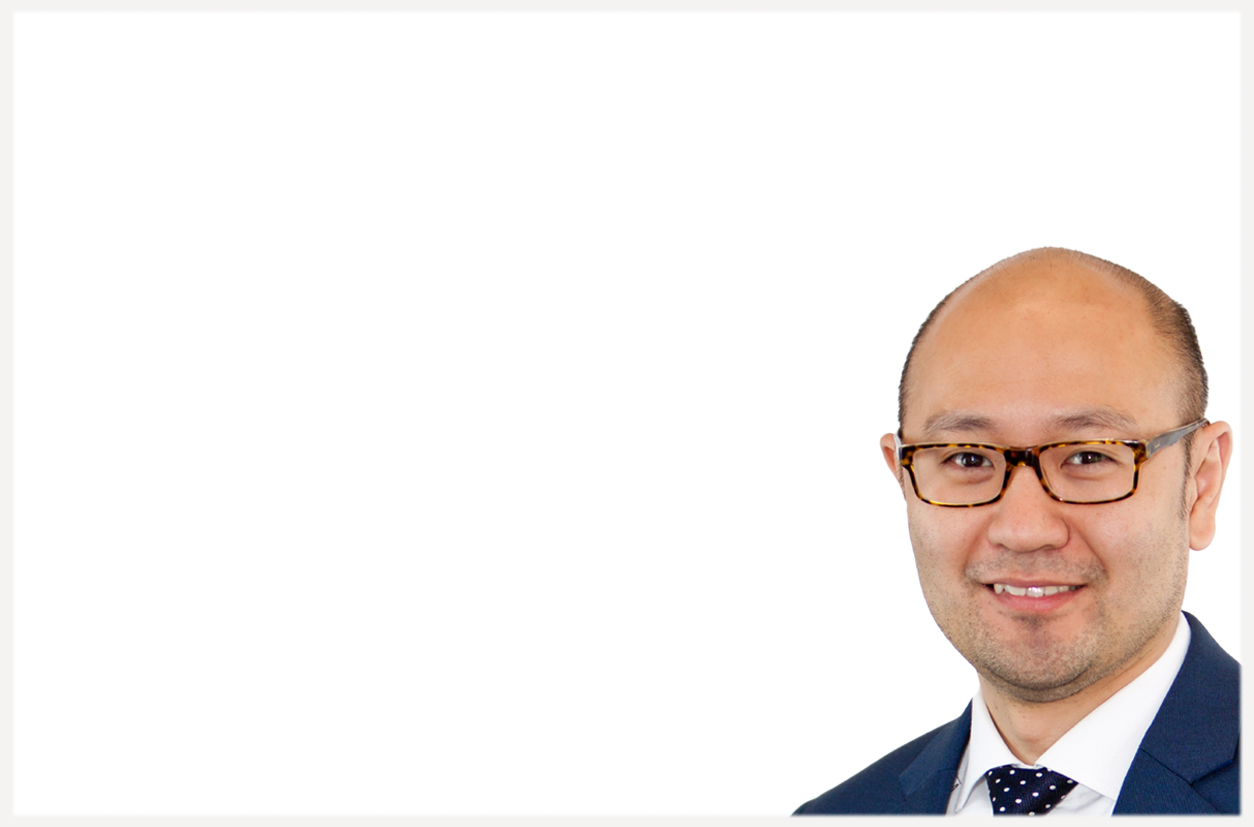 Gideon Loh
Senior Associate
Gideon is a Project Manager at NDY Vancouver and is responsible for the design and management of projects. His passion for energy efficiency through simplistic design has resulted in several projects achieving LEED certification. Knowledge of the rules and regulations, Gideon brings ideas that align with the client's requirements while focus on the details to ensure the project transition smoothly from concept to completion.
"This appointment is the accumulation of all the hard work by the individuals working together: the clients, design teams and management at NDY Vancouver. I am truly honoured and grateful for this opportunity. Thank you."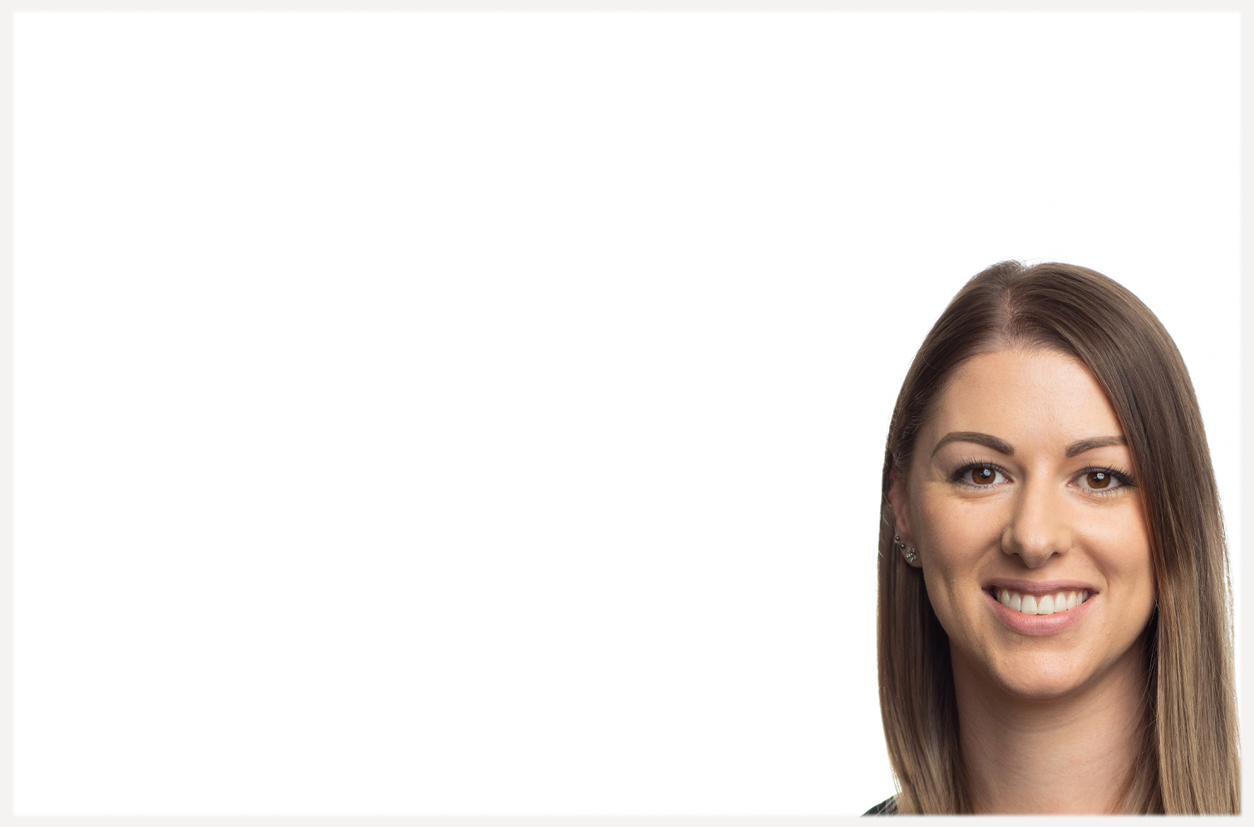 Hayley Koerbin
Associate Director
Hayley leads the NZ division of NDY's Global Sustainability Group, a team of highly skilled and diverse consultants driving sustainability solutions across the built environment. Highly passionate and sought after for her expertise in Green Star and the WELL Building Standard, Hayley's knowledge covers sustainable building design, analysis of building environmental quality, sustainability rating tools and occupant health and wellbeing. Hayley is motivated and strong in sharing knowledge, listening and delivering exceptional results for her clients. Hayley was recently recognised by the International WELL Building Institute her leadership, advocacy and commitment to advancing the health and wellbeing movement across ANZ.
"I am grateful for this appointment and for the recognition of the efforts to expand our sustainability offering in New Zealand. I have the pleasure of working with a talented and motivated team both here in NZ and globally and look forward to continue contributing to the ongoing success of NDY."